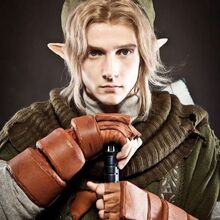 WesTheEditor was the former personal channel of Wesley Johnson. It was launched on March 22, 2014 and had a mostly consistent uploading schedule. Wes mainly uploaded gameplay videos, cosplay videos, and occasional vlogs. As of December 2018, the channel no longer exists.
By November 2018, the channel had been dormant for ten months. On November 13, 2018, Wes uploaded a video to a brand-new channel, WesIRL, featuring Lasercorn, Mari, Jovenshire and Sohinki. In this video, he explained that while Defy Media had control of Smosh, they had completely taken over the WesTheEditor channel, something that although he was saddened by it had prompted Wes to start a completely independent channel that he owned himself.[1] Around a month after Wes created his new channel his old one was deleted, presumably by somebody from Defy Media.
Trivia
Wes had many Smosh Games members featured on his channel, such as Lasercorn, Sohinki, and Mari. He also had some friends on his channel playing games or cosplaying with him.
This channel had 126,000+ subscribers, the fifth most of all the Smosh Games personal channels.
References