Wiki Targeted (Entertainment)
Play Sound
Smosh Is Bored (originally Ian is Bored) was a biweekly series on Smosh 2nd Channel. The series was started February 5, 2010 by Ian as "Ian is Bored". The series originally featured just Ian doing a suggested or interesting activity simply because he had nothing to do. Overtime, it became a mixture of Ian and Anthony performing user-suggested activities or popular things such as tumblr or Google searches and reading fan-fictions. New episodes were released a week early on Smosh.com until October 2013, along with Lunchtime with Smosh and (previously) Askcharlie. The name was changed from Ian is Bored to Smosh is Bored on Episode 184 "Speed Drawing Smosh Games". The final episode, DOODYHEAD: THE METHOD BEHIND THE MADNESS, was released May 29, 2017, two weeks before Anthony's departure from Smosh.
List of Episodes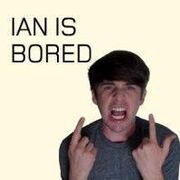 Season 2010
Season 2011
Season 2012
Season 2013
Season 2014
Speed Drawing Smosh Games (Final Episode Of Ian Is Bored Before Changing Into Smosh is bored)
Blindfolded Self Portraits
Crashing The Dumb And Dumber To Red Carpet!
Season 2015
Twilight Dramatic Reading With Smosh
Face Merging
Google Search Fun #4
What's In My Mouth?!
Fifty Shades Of Grey - Chubby Bunny
Face Merging Again
The Whisper Challenge #3
Video Thumbnails