Not to be confused with The Smosh Pit, a former section on Smosh.com.
/
"Welcome to the Smosh Pit. It's like our other channel, but...different?"
—Description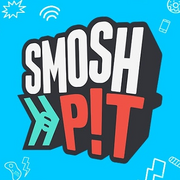 Smosh Pit (formerly named IanH and Smosh 2nd Channel and formerly stylized as SMOSH P!T) is Smosh's official "second channel" on YouTube. It is used to present more vlog-style shows such as Squad Vlogs and The Show That Has No Name!. The channel has over 5.4 million subscribers. It was renamed Smosh Pit on August 14, 2017, an event that coincided with the addition of new shows (see below). As of November 7, 2018, activity on the channel has decreased significantly due to Smosh's parent company Defy Media shutting down; however, videos have continued to be uploaded weekly since November 13, 2018.
Channel's Beginning and Smosh is Bored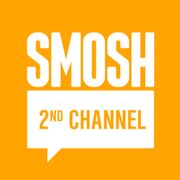 Smosh Pit was created on November 24, 2005 as IanH, exactly 6 days after Smosh's main channel. The channel's primary use was for Ian to watch and comment on other YouTube videos. From the beginning ,Ian uploaded Smosh-related videos rather than personal videos. The channel was not frequently used and mostly consisted of videos about the Smosh cast's normal life, contest winners and commercials for Smosh merchandise. The channel's first series, A Day in the Life of Smosh, debuted on March 17, 2006. The series had no schedule and would at times go for months without new episodes. A Day in the Life of Smosh ended in May 2008 with just ten episodes. After going nearly two years without a new series, Ian decided to start his own series on the channel titled Ian is Bored, which began airing on February 5, 2010 ,with new episodes uploaded every Monday. The early episodes consisted of Ian doing various, mostly random things. The series later grew in popularity and started featuring a sub-series called Mailtime with Smosh with Anthony also becoming a regular guest on the series. In June 2014 the series was re-branded as Smosh is Bored. On August 26, 2010, Ian and Anthony began another series called Lunchtime with Smosh began. The weekly schedule was originally set with Ian is Bored airing on Mondays and Lunchtime with Smosh on Thursdays, but on October 15, 2012, both series began to be aired bi-weekly on Mondays, giving Ian and Anthony extra time to work on their new channel, Smosh Games. In 2013, the channel was renamed to "Smosh 2nd Channel", with the channel focused around Smosh is Bored.
Addition of More Shows and Second Renaming
In the Ian is Bored episode "WORST AUDITION EVER!" Ian auditioned several girls for the position of host for a new show on the channel. After viewers voted for their favourite, Mari Takahashi was announced as the winner in the episode "MEME SCHOOLGIRL!". The series (titled Smosh Pit Weekly) debuted on April 23, 2011, becoming the first Smosh series to be hosted by someone besides Ian or Anthony. After four years and 227 episodes, Smosh Pit Weekly was replaced in 2015 by Noah Grossman's show Put it in My Mouth and Courtney Miller and Olivia Sui's show Seriously Super Stupid Sleepover. During the month-long event Smoshtober in 2016, two other shows were added: Smosh Lab, hosted by Shayne Topp and Nick Uhas, and The Show w/ No Name!, starring all of the Smosh Family in varying group formats. Squad Vlogs, considered to be the Smosh Squad's equivalent to Smosh is Bored, began airing on November 12, 2015. On April 22, 2017, Put it in My Mouth ended after 45 episodes, and Seriously Super Stupid Sleepover ended on May 27, 2017 after 44 episodes. After Anthony's departure from Smosh, Lunchtime with Smosh, Mailtime with Smosh and Smosh is Bored also came to an end. The first video in the Try Not To Laugh Challenge series was released on March 23, 2017 ,as a part of Squad Vlogs, becoming so popular with Smosh viewers that it was turned into a semi-independent series on November 1, 2018. On April 28, 2017, This Week in Smosh was added to the channel, airing on Fridays, to give viewers a behind the scenes look at everything happening in Smosh that week. On July 28, 2017, in the video "What's going on with Smosh?!", Ian announced that Smosh 2nd Channel was going to be officially renamed "Smosh Pit", and that multiple new shows that were coming to the channel; these included One Hour Song Machine, hosted by Keith Leak Jr., and Whoa! Nature Show, hosted by Courtney and Olivia. The official return of Smosh Pit Weekly was also announced, with Mari returning as the host of a "revamped" version of the show. One Hour Song Machine debuted on August 14, 2017, with Whoa! Nature Show debuting two days later on August 16, 2017. The revamped Smosh Pit Weekly debuted on August 19, 2017 but was put on hiatus seven months later. Smosh Lab was put on hiatus that October, and This Week in Smosh and One Hour Song Machine were put on hiatus in November, along with Whoa! Nature Show in December. Therefore, in 2017 alone five series were cancelled and four put on hiatus, with two of the series airing for less than ten episodes. The channel's newest recurring video series, 2 Truths 1 Lie, debuted on July 3, 2018. The final Smosh Pit video before Defy Media's shutdown was uploaded on November 6, 2018, with a new pre-recorded episode being released each Tuesday from November 13, 2018; these originally consisted of various videos from series that were still airing prior to the halting of all video production, and later began to be simpler videos filmed afterwards, usually created in Ian's house, similar to the new videos released on Smosh's main channel.
Acquisition by Mythical Entertainment
On February 22, 2019, the video The rumors are true... WE FOUND A HOME! was released, announcing that Smosh had been bought by Rhett & Link and was now a part of Mythical Entertainment. As a part of this announcement, it was confirmed that Smosh Pit would be returning alongside the other main Smosh Channels. The first video released after this announcement was released on February 26, 2019, confirming Try Not To Laugh Challenge as a series on the channel, a series that officially became its own series on November 1, 2018, having previously been a part of Squad Vlogs. Since then, weekly highlights of the SmoshCast are being released before the YouTube-release of the SmoshCast until April 10, 2019 when the highlight clips were moved to the SmoshCast.
Series
Series
Status
Start Date
End Date
A Day in the Life of Smosh
Cancelled
March 17, 2006
May 9, 2008
Day Jobs
Cancelled
September 22, 2018
October 13, 2018
First Time Story Time
Cancelled
May 9, 2018
June 13, 2018
Lunchtime with Smosh
Cancelled
August 26, 2010
May 15, 2017
Mailtime with Smosh
Cancelled
December 20, 2010
January 2, 2017
One Hour Song Machine
Cancelled
August 14, 2017
November 1, 2017
Put it in My Mouth
Cancelled
August 29, 2015
April 22, 2017
SmoshCast Highlight
Current
February 27, 2019
Moved to SmoshCast
Smosh is Bored
Cancelled
February 5, 2010
May 29, 2017
Smosh Lab
Cancelled
October 5, 2016
October 4, 2017
Smosh Pit Weekly
Cancelled

(Original run)

April 23, 2011
August 22, 2015
Cancelled

(Revamped)

August 19, 2017
March 3, 2018
Smosh's Seriously Super Stupid Sleepover
Cancelled
September 5, 2015
May 27, 2017
Squad Vlogs
Current
November 12, 2015
N/A
The Challenge Pit
Current
March 5, 2019
N/A
The Show w/ No Name!
Cancelled
October 4, 2016
December 25, 2018
This Week in Smosh
Cancelled
April 28, 2017
November 17, 2017
Try Not To Laugh Challenge
Current
November 1, 2018
N/A
Whoa! Nature Show
Cancelled
August 16, 2017
December 7, 2017
2 Truths 1 Lie
Cancelled
May 22, 2018
February 12, 2019