Not to be confused with The Smosh Pit, a former section on Smosh.com.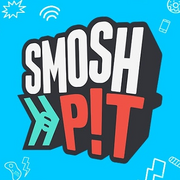 Smosh P!T (formerly named IanH and Smosh 2nd Channel) is a YouTube channel that is part of Smosh. The channel is used to present Smosh side shows, (Squad Vlogs) and (The Show That Has No Name!). The channel has over 5.4 million subscribers. It was renamed Smosh Pit (stylized as SMOSH P!T) on August 14, 2017 alongside the addition of new shows (see below). As of November 7, 2018 no more videos will be uploaded to the channel due to Smosh's parent company Defy Media shutting down.
Channel's Beginning and Smosh is Bored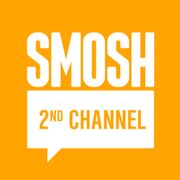 Smosh Pit was created on November 24, 2005 as IanH, exactly 6 days after Smosh's main channel. Since the beginning Ian uploaded Smosh-related videos, rather than his personal videos. The channel was not used frequently and mostly consisted of videos about the Smosh cast's normal life, contests' winners and commercials for Smosh merchandise. The channel's first series, A Day in the Life of Smosh, debuted on March 17, 2006. The series had no schedule and would at times go months without episodes. A Day in the Life of Smosh ended in May 2008 with just ten episodes. After close to two years without a series, Ian decided to start his own series on the channel titled Ian is Bored on February 5, 2010 with episodes uploaded every Monday. The early episodes consisted of Ian doing various, mostly random things. The series later progressed and started featuring a sub-series called Mailtime with Smosh with Anthony also becoming a regular guest on the series. In June 2014 the series was re-branded Smosh is Bored. On August 26, 2010 another series with Ian and Anthony, called Lunchtime with Smosh began. The weekly schedule was originally set with Ian is Bored airing on Mondays and Lunchtime with Smosh on Thursdays but on October 15, 2012 set both series to be aired bi-weekly on Mondays, giving Ian and Anthony extra time to work on their new channel at the time, Smosh Games In 2013, the channel was renamed to, Smosh 2nd Channel, with the channel focused around Smosh is Bored.
Addition of More Shows and Second Renaming
In the Ian is Bored episode "WORST AUDITION EVER!" Ian auditioned several girls who wanted to be a host for a new show on the channel. With viewers votes Mari Takahashi was announced the winner in the episode "MEME SCHOOLGIRL!". The series, titled Smosh Pit Weekly debuted April 23, 2011 becoming the first Smosh series to be hosted by someone besides Ian or Anthony. After four years and 227 episodes, Smosh Pit Weekly was replaced by Noah Grossman's show Put it in My Mouth and Courtney Miller's and Olivia Sui's Seriously Super Stupid Sleepover. In Smoshtober, two other shows were added: Smosh Lab hosted by Shayne Topp and Nick Uhas and The Show That Has No Name!, starring all of the Smosh Family. On April 22, 2017, Put it in My Mouth ended after 45 episodes and Smosh's Seriously Super Stupid Sleepover ended on May 27, 2017 after 44 episodes. After Anthony's departure from Smosh, Lunchtime with Smosh, Mailtime with Smosh and Smosh is Bored ended. On April 28, 2017, This Week in Smosh was added to the channel to give viewers a behind the scenes look at everything happening in Smosh that week. The show is currently airing on Fridays. On July 28, 2017 in the video "What's going on with Smosh?!", Ian announced multiple new shows coming to the channel, as well as a name change (see above); these included One Hour Song Machine hosted by Keith Leak Jr. and Whoa! Nature Show hosted by Courtney Miller and Olivia Sui. Moreover, the return of Smosh Pit Weekly was announced with Mari Takahashi still as host in a "revamped" version of the show. One Hour Song Machine debuted August 14, 2017 with Whoa! Nature Show debuting two days later on August 16, 2017. The revamped Smosh Pit Weekly debuted August 19, 2017 but was put on hiatus seven months later. Smosh Lab was put on hiatus in October 2017. This This Week in Smosh and One Hour Song Machine put on hiatus in November and Woah! Nature Show in December of the same year. In 2017 alone five series were cancelled and four put on hiatus with two of the series airing less than ten episodes. 2 Truths 1 Lie debuted on July 3, 2018. The final Smosh Pit video was uploaded November 6, 2018.
Series
Series
Status
Start Date
End Date
A Day in the Life of Smosh
Cancelled
March 17, 2006
May 9, 2008
Smosh is Bored
Cancelled
February 5, 2010
May 29, 2017
Lunchtime with Smosh
Cancelled
August 26, 2010
May 15, 2017
Mailtime with Smosh
Cancelled
December 20, 2010
January 2, 2017
Smosh Pit Weekly
Cancelled

(Original run)

April 23, 2011
August 22, 2015
Cancelled

(Revamped)

August 19, 2017
March 3, 2018
Put it in My Mouth
Cancelled
August 29, 2015
April 22, 2017
Smosh's Seriously Super Stupid Sleepover
Cancelled
September 5, 2015
May 27, 2017
The Show That Has No Name!
Cancelled
October 4, 2016
November 6, 2018
Smosh Lab
Cancelled
October 5, 2016
October 4, 2017
Squad Vlogs
Cancelled
November 12, 2015
October 25, 2018
This Week in Smosh
Cancelled
April 28, 2017
November 17, 2017
Whoa! Nature Show
Cancelled
August 16, 2017
December 7, 2017
One Hour Song Machine
Cancelled
August 14, 2017
November 1, 2017
2 Truths 1 Lie
Cancelled
May 22, 2018
October 30, 2018