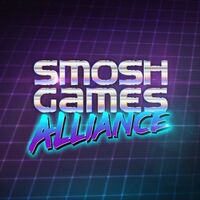 Smosh Games Alliance (SGA) is a creative community and channel that is based around Smosh Games fans and gamers alike. The channel has been inactive since May 25, 2018.
History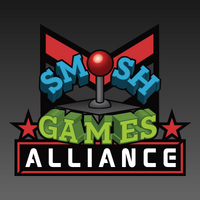 In Feburary 2013, Smosh Games formed a channel called "Smosh Games Alliance" where gamers could post videos of them playing games. The channel had a huge turn out, so in 2015 they revamped it by turning in into a network with tips and tricks on with series like Smosh U and SGA Live where Flitz livestreamed with many guest stars while playing games and answering questions live.
The channel has been inactive after What're Those!? was transferred to Smosh Games on May 25, 2018.
Series
Below are the Segments that are uploaded at the Smosh Games Alliance Channel
Series
Airs On
Status
Start Date
End Date
Bonus Vlogs
Thursdays
Cancelled
June 25, 2015
September 7, 2016
Game With Us!
every other Tuesday
Cancelled*
September 29, 2015
November 17, 2015
Lost Levels
Tuesdays

Fridays (currently)

Cancelled
December 8, 2015*

June 24, 2016*

December 30, 2016
SGA Challenge
1st of the Month
Cancelled
April 1, 2015
January 6, 2016
SGA Live
Fridays
Cancelled
May 13, 2015
August 12, 2016
Smosh Games Alliance Spotlight
every other Tuesday
Cancelled*
March 17, 2015
September 1, 2015
Smosh U
every other Tuesday
Cancelled*
March 10, 2015
October 20, 2015
What're Those!?
Mondays
Moved Channels
April 25, 2016
Moved to Smosh Games
*1- Smosh Smash! are not broadcasts
*2- Smosh Games revisits old shows
Community content is available under
CC-BY-SA
unless otherwise noted.