House of the Dragon Trailer - The Loop
Play Sound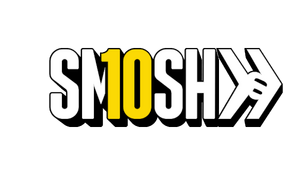 The Smosh 10th Anniversary Week was a whole week of special videos, from November 16 to 20, 2015, celebrating that Smosh has been around for 10 years (November 19, 2005-present).
Announcement
It was first announced in Smosh is Bored, Episode 237 Accent Challenge #2 that Smosh was almost ten years old and that there was going to be a week of special videos coming up soon, one of those including fans of Smosh. Fans uploaded videos on how Smosh has touched them over the years to social media, (Facebook, Twitter and YouTube), with #smosh10.
Later on the Food Battle X Trailer, Smosh said that the whole week of November 16 to 20, 2015 is the 10th anniversary of Smosh. During the 10th Anniversary week, celebrities & YouTubers are invited to celebrate this event, including recurring Smosh cast members & Smosh Games joining together (in Every Smosh Video Ever). There will be a new video made every weekday, all the way up to Food Battle X.
Gallery
Videos
Weekday
Name
Released
On channel
Guest/s
When combined with
Note
Monday
Jennifer Lawrence Pranks Smosh (#PrankIt FWD)
November 16, 2015
Smosh, ElSmosh, Smosh France 
Jennifer Lawrence, Josh Hutcherson, Liam Hemsworth, Dylan Miceli-Nelson
Prank It FWD
Watching Old Videos 6
Smosh 2nd Channel
N/A
Smosh is Bored
Tuesday
Every Smosh Video Ever
November 17, 2015
Smosh, Smosh France, ElSmosh (Nov 20, 2015)
PewDiePie, Rhett and Link, Shane Dawson, Drew Monson, Ryan Higa, Harley Morenstein, Jenna Marbles, Dan & Phil, Flula (and big thanks to Shay Carl)
Every Blank Ever
Wednesday
Dolls: 10 Years Later
November 18, 2015
Smosh, ElSmosh, Smosh France
Sally and Emily
Smosh Short 1: Dolls
This is the first time Smosh has ever remade a past video.
Thursday
Thank You For 10 Years!
November 19, 2015
Smosh, ElSmosh
YouTubers, Smosh Squad, Smosh Games, fans
Smosh 10 Year Party
Smosh 10 Year Party!
Smosh 2nd Channel
Recorded Smosh 10 Party at YouTube Space LA on November 5, 2015.
Friday
Food Battle X
November 20, 2015
Smosh, ElSmosh & Smosh France (Nov 22, 2015)
Virgie Velazquez, Rey Medved
Food Battle
Released the same day with Your Grammar Sucks, Episode 100 by Jack Douglass (AKA jacksfilms)
Trivia
In the Food Battle X Trailer, we see that Ian and Anthony appear to be recreating their old Smosh Short 1: Dolls video. This was the only video to be recreated, released the day before the offical ten year anniversary.
According to Smosh's Snapchat, old characters will be appearing such as Boxman and Stevie though this didn't end up happening for unknown reasons.
Charlie the Drunk Guinea Pig (character) is featured in Every Smosh Video Ever.
A large amount of famous YouTubers and actors/actresses appeared in videos through the week including the three main actors/actresses from the Hunger Games series.
Smosh 10th Anniversary Week videos all had a special opening logo.