House of the Dragon Trailer - The Loop
Play Sound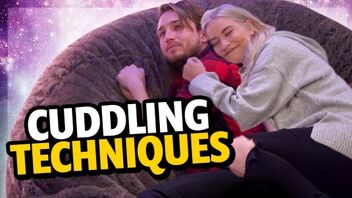 SECRET CUDDLING TECHNIQUES! (w/ Lily Marston, Elliott Morgan, and The Warp Zone) is a sponsored Smosh Pit from February 24, 2018. It is hosted by Shayne Topp,Damien Haas (credited as Damien C. Haas), Elliott Morgan, Lily Marston and Michael Davis. This is another video that is part of More On Smosh Week.
Sponsor Message:
Thanks again to Pop-Tarts Toaster Pastries for partnering with us to bring you More On Smosh Week. Select Pop-Tarts flavors now have More Frosting!
(link to the Pop-Tarts website is given)
Synopsis
We are celebrating More On Smosh Week with MORE GUESTS! Elliott Morgan, Michael Davis from The Warp Zone, and Lily Marston from Clevver all stop by to hang out and show us their cuddling techniques!