Cobra Kai Season 4 - The Loop
Play Sound
ONE LETTER OFF MOVIES is a Season 2017 video released May 26, 2017.
Synopsis
Die Hard/Dip Hard
Three friends are ready for Sports night, but John McClane dipped a chip into guacamole really hard, it caused a building explosion.
Alien/Allen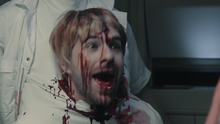 Two scientist wonder where their friend Allen is, but Allen bursts out of the first scientist's chest and asks, "Anyone got cocaine?"
Batman v Superman/Batman & Superman
Batman and Superman are happily skipping as they say, "Our mommies have the same first name!" and then laugh.
The Jungle Book/The Jungle Boop
Mowgli thinks the snake (presumably Kaa) will eat him, but a man boops Mowgli on the nose. Mowgli asks what just happened.
Allen/Allens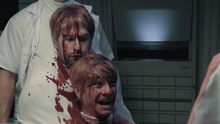 Allen apologizes about using meth, but another Allen bursts out. Both Allens ask, "Anyone got cocaine?"
Terminator 2: Judgement Day/Terminator 2: Judgement Dad
Terminator tells his daughter she's fat, and voiceover says, "Judgement Dad's a dick!"
E.T: The Extra-Terrestrial/Eat The Extra-Terrestrial
Elliot and a girl are shown eating an E.T.'s organs, while E.T. says, "Why, Elliot? Why?"
Psycho/Psych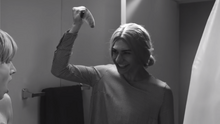 A girl is seen showering, but her friend comes in with a knife, scaring the girl as he yells, "Psyche!" He then reminds her to lock the door next time she showers, and she invites him in.