GODS IN REAL LIFE



Released:

Views (approximate):

11,135,000+

Season:

2015

Episode:

28

Characters Featured:

Fictionalized versions of Anthony Padilla and Ian Hecox, Zeus, Zeus' children, Ra, Cupid, driver, Bacchus, Apollo, Poseidon, Kumbhakarna, singers, Ah Muzen Cab, Hercules, Medusa

Previous Video:

Next Video:
GODS IN REAL LIFE
 is a 
Smosh
main channel video.
Synopsis 
Smite has so many awesome gods you can choose from, send into battle, and play with against your friends. Sure, they are fun in the game, but what would happened if they existed in real life? 
Plot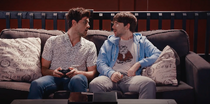 Introduction
Anthony and Ian are picking a character in Smite, when Anthony suggests Medusa because of Anthony finding her attractive. Ian, not sure, agrees. When selecting Medusa, Anthony remembers that he is going on a date with Medusa later. Ian looks confused and in disbelief, so he asks Anthony by describing her, only to be called 'jealous'. Ian disagrees with Anthony's suggestion about how cool it would be if gods were in real life, but the two have a short argument. After ending the argument, Ian finally agrees.
Zeus - God Of Gods (or thunder)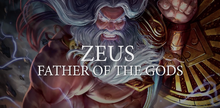 Three teenagers (Courtney Miller, Noah Grossman and Keith Leak) are walking when suddenly, Zeus (Ian Hecox) appears and asks what gift they got for him for Father's Day. The three teenagers look worried, when one of them finally admit that they got nothing. At first, Zeus looks calm and has a gift for them. Only to strike lightning bolts at them.
Ra - Sun God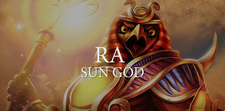 A slave (Ian Hecox) enters what seems to be Ra's (Anthony Padilla) room saying that he got another customer (Courtney Miller). After the slave exits, the customer wants Ra to give her a light-golden brown color on herself. Ra responds only to burn the customer to death.
Cupid - God Of Love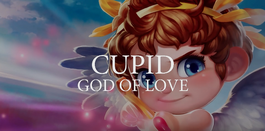 An angry middle-aged driver (Ian Hecox) driving a Chevrolet S10 starts complaining to the Cupid (Noah Grossman) who is driving a Volkswagen Jetta GLI saying babies like him can't drive. The Cupid is not satisfied about his actions and instead shoots him with his bow and arrow on the head. However, the middle-aged man is not dead only to have an attraction to the Cupid.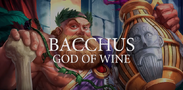 Bacchus - God Of Wine
Inside a meeting room, Bacchus (Director Ryan Todd) introduces himself to the attendants saying he is an alcoholic. Everybody else greets him.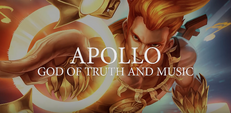 Apollo - God Of Truth and Music
Apollo (Ian Hecox) is stripped naked. A man on the background says everybody on the room can see his junk and that he needs to wear bottoms. Apollo disapproves of the man's suggestion and starts wiggling his junk, on what he calls the "Apollocopter".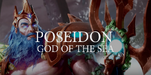 Poseidon - God Of The Sea
In his backyard, Poseidon (Lee Eisenhower) is alone on his pool drinking a beverage.
Kumbhakarna - Hindu God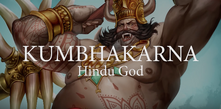 Kumbhakarna (Keith Leak II) is alone hanging out when suddenly a Mexican band (Lee Eisenhower, Noah Grossman, Courtney Miller) walk into the room and start singing the words: "La Kumbhakarna". Kumbhakarna was not pleased with their performance says it is wrong and says their performance was racist.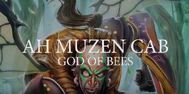 Ah Muzen Cab - God Of Bees
Ah Muzen Cab (Anthony Padilla) seems to sitting on a bench saying the world said being a God Of Bees is great. Ah Muzen Cab afterwards worries about being a God of the Bees.
Hercules - Son Of Zeus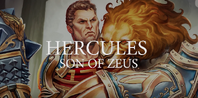 Hercules (Anthony Padilla) asks his father Zeus (Ian Hecox) about how many siblings Hercules has. Zeus does not respond. Bacchus (Director Ryan Todd) responds to Zeus saying honesty is the first step. This causes Zeus to throw a flower pot to Bacchus.
Medusa - The Gorgon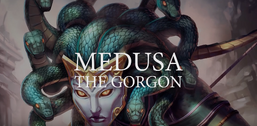 In reference to the introduction, Medusa (Courtney Miller) visits Ian and Anthony's house. Anthony asks Medusa if she likes soup, but Medusa has already brought her meal: mice. Anthony realizes Medusa actually feeds the mice to the snakes on her head, but Medusa says, "The carpet matches the drapes," meaning she also had a snake on her vagina. Anthony is quickly disgusted. She also says, "You'll see later if this goes well."
Cast
Video stills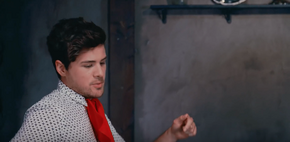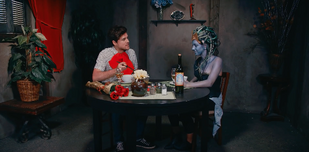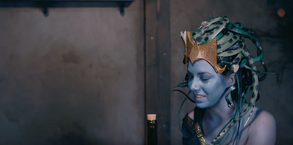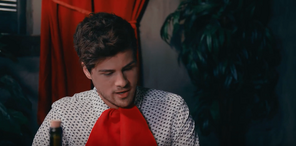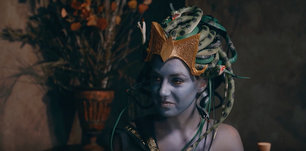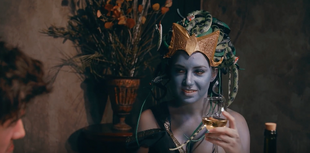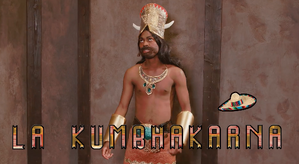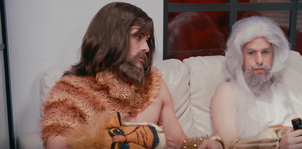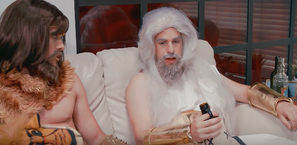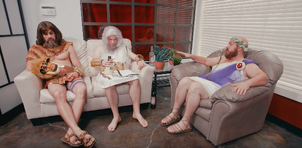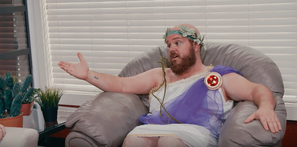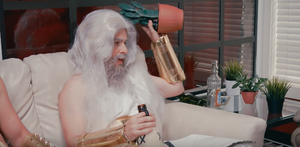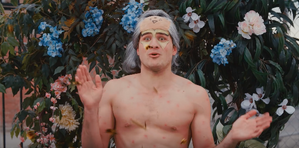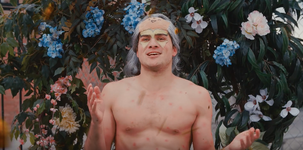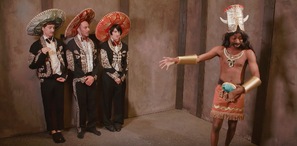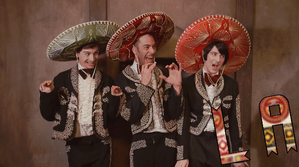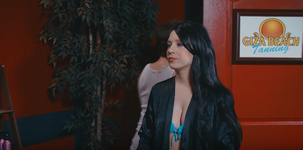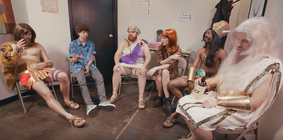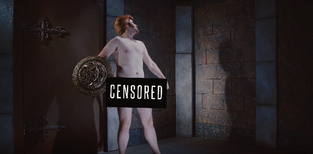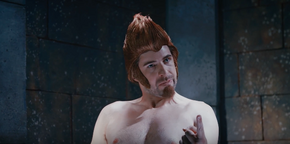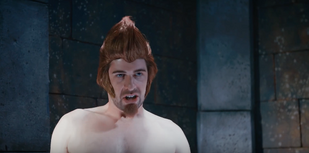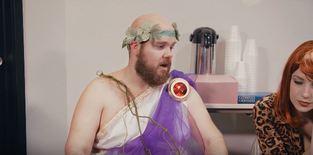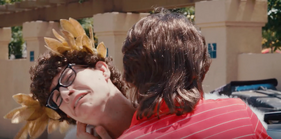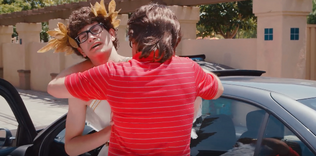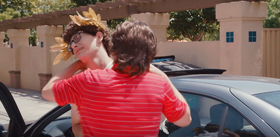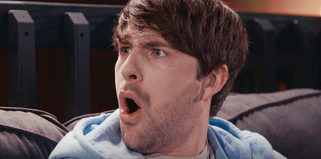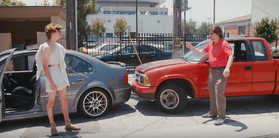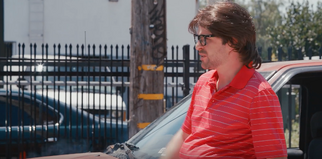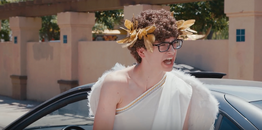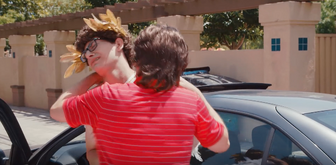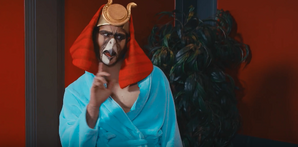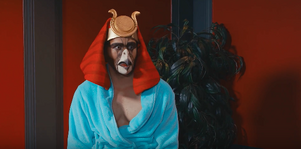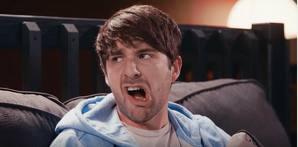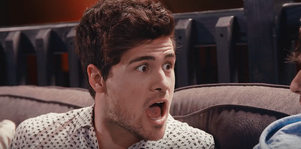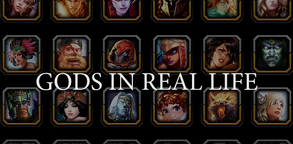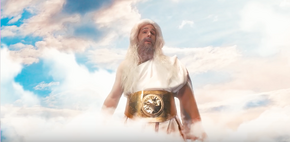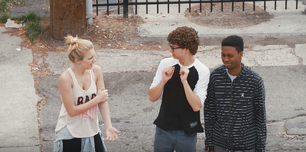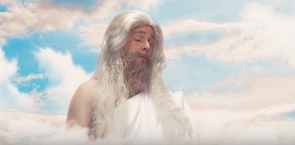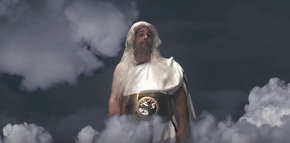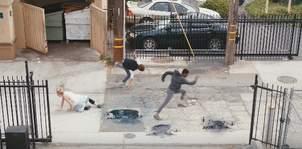 Community content is available under
CC-BY-SA
unless otherwise noted.