Jurassic World: Dominion Dominates Fandom Wikis - The Loop
Play Sound
A list of events in the year 2016 relating to Smosh:
Events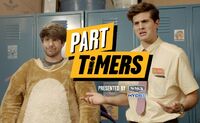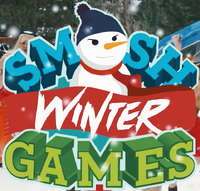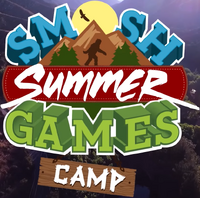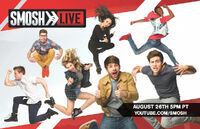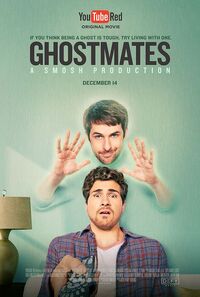 Across the month of October, Smoshtober takes place. Smosh, Smosh 2nd Channel, and Smosh Games are all outfitted with new shows and schedules.
Uploads
Here is the list of episodes from Season 2016:
NOTE: Season 2016

 is the last full 

Smosh

 season for 

Anthony Padilla

 before he left Smosh on June 14, 

2017

.
| Video | Release Date |
| --- | --- |
| Best of 2015 Remix | January 1, 2016 |
| Part Timers (Official Trailer) | January 4, 2016 |
| Douche Board Commercial | January 8, 2016 |
| Every Dog Ever | January 13, 2016 |
| If TV Shows Were Real 3 | January 15, 2016 |
| Addicted to Pranking (Gone Sexual) | January 22, 2016 |
| Every Football Game Ever | January 27, 2016 |
| If Adults Acted Like Children | January 29, 2016 |
| Drake-A-Wish | February 5, 2016 |
| Every First Date Ever | February 10, 2016 |
| If Reality Shows Were Real | February 12, 2016 |
| Climate Control Isn't Real | February 19, 2016 |
| Every Oscars Ever | February 24, 2016 |
| Adult Magic School Bus | February 26, 2016 |
| World's Smallest House | March 4, 2016 |
| Every Sibling Ever | March 9, 2016 |
| Keeping Up With the More Kardashians | March 11, 2016 |
| Human Pokemon Battle | March 18, 2016 |
| Every Superhero Ever | March 23, 2016 |
| Hippie Grass Car | March 25, 2016 |
| Part Timers Season 2 (Official Trailer) | March 28, 2016 |
| Surprise Fan Prank | April 1, 2016 |
| Every Driver Ever | April 6, 2016 |
| If Teens Ruled the World | April 8, 2016 |
| My Best Friend is a Robot | April 15, 2016 |
| Every Boyfriend Ever | April 20, 2016 |
| Kiss Currency | April 22, 2016 |
| Worst Army Ever | April 29, 2016 |
| Every Mom Ever | May 4, 2016 |
| Super Virgin Squad | May 6, 2016 |
| We're in The Angry Birds Movie | May 13, 2016 |
| Every Prom Ever | May 18, 2016 |
| LIE DETECTOR | May 20, 2016 |
| ESCAPE ROOM CHALLENGE w/ My Mom | May 27, 2016 |
| Every Girlfriend Ever | June 1, 2016 |
| Backwards Curse Words | June 3, 2016 |
| Chips Ghost | June 10, 2016 |
| Every Starbucks Ever | June 15, 2016 |
| One Letter Off Superheroes | June 17, 2016 |
| Emo Hair | June 24, 2016 |
| Every American Ever | June 29, 2016 |
| Batman's a Bitch Returns | July 1, 2016 |
| Dick Pic Curse | July 8, 2016 |
| Every Funeral Ever | July 13, 2016 |
| If Disney Princesses Were Real | July 15, 2016 |
| Office Fight | July 22, 2016 |
| Every Super Villain Ever | July 27, 2016 |
| Video Game Items in Real Life 2 | July 29, 2016 |
| Breaking News: Brad is Missing | August 5, 2016 |
| Every Ex Ever | August 10, 2016 |
| We're in Super Mario Maker! | August 12, 2016 |
| Ghosts vs Humans | August 19, 2016 |
| Every High School Ever | August 24, 2016 |
| Batman Sucks Forever | September 2, 2016 |
| Every Family Vacation Ever | September 7, 2016 |
| Phone Nicknames Hurt | September 9, 2016 |
| Worst Heist Ever | Septemer 16, 2016 |
| Every Election Ever | September 21, 2016 |
| I Have a Micropenis | September 23, 2016 |
| If Video Games Were Real 5 | September 30, 2016 |
| 1976 vs 2016 | October 7, 2016 |
| Every Bird Ever | October 12, 2016 |
| ASTRONAUT GOOGLE SEARCH FAIL | October 14, 2016 |
| What If Donald Trump... | October 19, 2016 |
| If Movies Were Real 4 | October 21, 2016 |
| Every Horror Movie Ever | October 26, 2016 |
| How to Make Easy Money | October 28, 2016 |
| What If The Walking Dead... | November 2, 2016 |
| Man Trapped in Room For 20 Years | November 4, 2016 |
| Every Hipster Ever | November 9, 2016 |
| How To Be an Awesome Hacker | November 11, 2016 |
| What If Star Wars... | November 16, 2016 |
| Business Boy Emoji Curse | November 18, 2016 |
| Every Shopper Ever | November 23, 2016 |
| Guys Guide to Football | November 25, 2016 |
| What If Your iPhone Were... | November 30, 2016 |
| Masterchef Millennials | December 2, 2016 |
| Naval Cannon | December 9, 2016 |
| WHAT IF THE NEW SMOSH MOVIE... | December 14, 2016 |
| LAW AND ORDER: ZOMBIE COP DIVISION (ZCD) | December 16, 2016 |
| What If Santa Were... | December 21, 2016 |
| this had to happen | December 23, 2016 |
| Food Battle 2016 | December 30, 2016 |
January
| Video | Length | Released |
| --- | --- | --- |
| IPhone Photos Leaked... By Us! | 16:22 | January 2, 2016 |
| Photoshoppin' YouTubers 5 | 9:04 | January 4, 2016 |
| Nerf Challenge! (Squad Vlogs) | 5:53 | January 7, 2016 |
| Frog Legs w/ Trisha Hershberger | 7:14 | January 9, 2016 |
| We Play Heads Up! | 9:12 | January 11, 2016 |
| Netflix and Chill w/ Maybaby & Alexis G. Zall! | 11:24 | January 16, 2016 |
| Condom Challenge | 5:15 | January 18, 2016 |
| Indoor Skydiving with Smosh (Squad Vlogs - Field Trip) | 6:26 | January 21, 2016 |
| Eating Kangaroo w/ Olga Kay | 11:20 | January 23, 2016 |
| Smosh Dating Confessions | 10:07 | January 25, 2016 |
| SMOSH WINTER GAMES TRAILER | 1:53 | January 30, 2016 |
February
| Video | Length | Released |
| --- | --- | --- |
| T-Rex Race & Opening Ceremony | 14:38 | February 1, 2016 |
| CAR SICK ROAD TRIP (Smosh Winter Games) | 8:02 | February 4, 2016 |
| Eating a Heart w/ Smosh Games! | 8:42 | February 6, 2016 |
| Big Mouth Challenge | 9:48 | February 8, 2016 |
| Extreme Snow Bowling | 10:42 | February 11, 2016 |
| Love Games w/ Smosh Games (Valentine's Edition) | 14:57 | February 13, 2016 |
| Sledding w/ Ian and Anthony | 7:41 | February 15, 2016 |
| NETFLIX AND CHILL (Smosh Winter Games) | 15:27 | February 18, 2016 |
| Hot Snow Cones w/ Wes & Sohinki | 13:53 | February 20, 2016 |
| Far Cry Primal Challenge | 18:13 | February 22, 2016 |
| Hot Tub Truth or Dare | 15:36 | February 25, 2016 |
| Never Have I Ever w/ Joven & Sohinki | 17:12 | February 27, 2016 |
| DIRTY MIND CHALLENGE | 7:28 | February 29, 2016 |
March
| Video | Length | Released |
| --- | --- | --- |
| We Play Twister (Squad Vlogs) | 4:53 | March 3, 2016 |
| Sexy Girlfriend Machine w/ Ian & Anthony | 16:28 | March 5, 2016 |
| Pie Face Challenge | 6:34 | March 7, 2016 |
| Face Swap Fun (Squad Vlogs) | 8:28 | March 10, 2016 |
| Sushi w/ Atomic Mari | 20:14 | March 12, 2016 |
| Boobs in Our Mail! | 13:47 | March 14, 2016 |
| Smosh Squad Mailtime! (Squad Vlogs) | 11:42 | March 17, 2016 |
| Raps and Zaps w/ Flula! | 16:44 | March 19, 2016 |
| No Thumbs Challenge | 9:19 | March 21, 2016 |
| Wet and Wild Pool Day! (Squad Vlogs - Field Trip) | 7:32 | March 24, 2016 |
| Baby Food w/ Lauren Giraldo | 11:56 | March 26, 2016 |
| Let's Play Quiplash w/ Smosh Games! | 13:44 | March 28, 2016 |
| Big Mouth Challenge (Squad Vlogs) | 18:06 | March 31, 2016 |
April
| Video | Length | Released |
| --- | --- | --- |
| Would You Rather w/ The Smosh Squad | 17:36 | April 2, 1016 |
| Epic Lunchtime - PrankItFWD | 8:27 | April 4, 2016 |
| Lunchtime Freestyle Raps (Squad Vlogs) | 8:24 | April 7, 2016 |
| Raw Vegetable Challenge w/ Courtney | 15:53 | April 9, 2016 |
| Whisper Challenge 5 | 11:10 | April 11, 2016 |
| Cards Against Humanity (Squad Vlogs) | 12:53 | April 14, 2016 |
| F*ck, Marry, Kill w/ Zane & Heath | 11:51 | April 16, 2016 |
| Watching Old Videos 7 | 13:27 | April 18, 2016 |
| TWITTER SHOCK CHALLENGE (Squad Vlogs) | 7:46 | April 21, 2016 |
| Pizza Challenge w/ Andrea Russett | 14:47 | April 23, 2016 |
| Kung Pao Lunchtime | 11:19 | April 25, 2016 |
| Photoshop Revenge on Smosh Games (Squad Vlogs) | 9:25 | April 28, 2016 |
| Netflix and Chill w/ Ian & Anthony | 27:35 | April 30, 2016 |
May
| Video | Length | Released |
| --- | --- | --- |
| Google Feud 3 | 17:06 | May 2, 2016 |
| SHAYNE PROPOSES TO A FAN?! (Squad Vlogs) | 8:45 | May 5, 2016 |
| Mother's Day w/ Noah's Grandma | 7:34 | May 7, 2016 |
| SHOCKING LIAR CHALLENGE | 13:40 | May 9, 2016 |
| Photoshop Revenge Pt 2: This Time It's Personal (Squad Vlogs) | 8:01 | May 12, 2016 |
| Urban Dictionary Challenge w/ The Warp Zone | 21:13 | May 14, 2016 |
| TMNT MYSTERY PIZZZA CHALLENGE | 9:14 | May 16, 2016 |
| Guilty Pleasures Revealed? (Squad Vlogs) | 11:29 | May 19, 2016 |
| Century Egg w/ Laura Marano | 15:43 | May 21, 2016 |
| Virtual Reality Games | 10:40 | May 23, 2016 |
| NYC Field Trip! (Squad Vlogs) | 11:41 | May 26, 2016 |
| Guess My Body Part w/ Lee Newton | 24:49 | May 28, 2016 |
| Speed Drawing the Smosh Squad | 9:39 | May 30, 2016 |
June
| Video | Length | Released |
| --- | --- | --- |
| Snapchat Challenge (Squad Vlogs) | 12:43 | June 2, 2016 |
| Weirdest Food Combos Ever w/ Lasercorn | 25:06 | June 4, 2016 |
| Lip Reading Old Videos | 10:46 | June 6, 2016 |
| Losing Our Sh*t on a Rollercoaster (Squad Vlogs - Field Trip) | 14:01 | June 9, 2016 |
| NO THUMBS CHALLENGE W/ THE BATH BOYS | 17:05 | June 11, 2016 |
| Kiss My Thing 2 | 12:36 | June 13, 2016 |
| Harry Potter Adventure (Squad Vlogs - Field Trip) | 8:48 | June 16, 2016 |
| Eat It or Wear It Challenge w/ Keith | 20:41 | June 18, 2016 |
| Roast Yourself Challenge! | 9:46 | June 20, 2016 |
| Smosh Vines Compilation | 3:06 | June 22, 2016 |
| Swapping Our Bodies! (Squad Vlogs - Lunchtime) | 12:05 | June 23, 2016 |
| Eating Bull Testicles w/ Taryn Southern | 12:12 | June 25, 2016 |
| Wet Head Challenge | 14:15 | June 27, 2016 |
| Butt Grabbing at Vidcon 2016! (Squad Vlogs - Field Trip) | 10:49 | June 30 2016 |
July
| Video | Length | Released |
| --- | --- | --- |
| Deep Fried Challenge w/ Smosh Games (Smosh Summer Games) | 18:45 | July 2, 2016 |
| Most Insane Trick Shots (Smosh Summer Games) | 8:12 | July 4, 2016 |
| Slip N Slide Kickball (Smosh Summer Games) | 12:19 | July 7, 2016 |
| Smosh Secrets Revealed (Smosh Summer Games) | 14:53 | July 9, 2016 |
| Hot Pepper Talent Show (Smosh Summer Games) | 25:00 | July 11, 2016 |
| Co-ed Pain Pong (Smosh Summer Games) | 21:07 | July 14, 2016 |
| Surviving Military Food (Smosh Summer Games) | 18:59 | July 16, 2016 |
| We're in Mad Max | 3:42 | July 18, 2016 |
| Epic Joust of Death (Smosh Summer Games) | 11:18 | July 21, 2016 |
| Guess Who's in my Sleeping Bag (Smosh Summer Games) | 14:18 | July 23, 2016 |
| Trivia Death Drop (Smosh Summer Games) | 17:20 | July 25, 2016 |
| Belly Flop Competition (Smosh Summer Games) | 18:33 | July 28, 2016 |
| Crazy Smores w/ Ian (Smosh Summer Games) | 17:16 | July 31, 2016 |
August
| Video | Length | Released |
| --- | --- | --- |
| Lip Reading Old Videos 2 | 6:22 | August 1, 2016 |
| Comic-Con Cosplay Scavenger Hunt (Squad Vlogs) | 16:55 | August 4, 2016 |
| Thrift Store Super Hero Challenge (Squad Vlogs) | 17:57 | August 5, 2016 |
| WE'RE IN GAME OF THRONES W/ CLEVVER | 19:24 | August 6, 2016 |
| Say Anything Challenge! | 13:08 | August 8, 2016 |
| Hardest Video Games Ever (Squad Vlogs - Lunchtime) | 13:12 | August 11, 2016 |
| BIG MOUTH POKEMON CHALLENGE | 12:34 | August 12, 2016 |
| EATING SHARK JERKY W/ JUSTIN JAMES HUGHES | 15:25 | August 13, 2016 |
| Missing Old Rappers | 13:00 | August 15, 2016 |
| Crazy Fan Truth or Dare (Squad Vlogs) | 13:08 | August 18, 2016 |
| Not My Hands Challenge w/ Olga Kay | 25:50 | August 20, 2016 |
| 7 Second Challenge! | 11:17 | August 22, 2015 |
| Pokemon Go Beach Hunt (Squad Vlogs) | 13:22 | August 25, 2016 |
| British Food Challenge | 19:59 | August 27, 2016 |
| Would You Rather?! | 13:10 | August 29, 2016 |
| FAMILY DINNER TRUTH OR DARE (BTS) | 2:53 | August 31, 2016 |
September
| Video | Length | Released |
| --- | --- | --- |
| Trick Pool Jumps (Squad Vlogs) | 11:34 | September 1, 2016 |
| Fear Pong w/ The Smosh Squad | 22:33 | September 3, 2016 |
| Watching Old Videos 8 | 17:57 | September 5, 2016 |
| GETTING READY FOR SMOSH LIVE! (BTS) | 11:55 | September 8, 2016 |
| Double Fan Crush?! (Squad Vlogs - Mailtime) | 12:28 | September 8, 2016 |
| SMOSH LIVE BEHIND THE SCENES! | 9:06 | September 10, 2016 |
| Pringles Challenge w/ Megan Batoon | 24:41 | September 10, 2016 |
| Singing Our Hearts Out | 11:20 | September 12, 2016 |
| A Pun Day at the Zoo (Squad Vlogs - Field Trip) | 21:33 | September 15, 2016 |
| Big Mouth Challenge w/ Brizzy Voices | 22:17 | September 17, 2016 |
| Shocking Operation | 14:14 | September 19, 2016 |
| Running From Killer Bees!!! (Squad Vlogs - Lunchtime) | 14:22 | September 22, 2016 |
| Tasting Mexican Candy w/ Natalie Whittle | 23:34 | September 24, 2016 |
| Lip Reading Old Videos 3 | 8:02 | September 26, 2016 |
| We Play Superfight! (Squad Vlogs) | 20:06 | September 29, 2016 |
October
| Video | Length | Released |
| --- | --- | --- |
| Stranger Strings w/ Noah and Shayne | 22:55 | October 1, 2016 |
| More Money in Our Mail?! | 9:47 | October 3, 2016 |
| Worst Celebrity Baby Names (The Show w/ No Name) | 16:56 | October 4, 2016 |
| Smashing Stuff with Science! (Smosh Lab) | 18:37 | October 5, 2016 |
| We Have Dirty Minds (Squad Vlogs) | 10:54 | October 6, 2016 |
| Worst. Smoothies. Ever. w/ Smosh Games | 26:24 | October 8, 2016 |
| Never Have I Ever | 11:59 | October 10, 2016 |
| Our Biggest Fails! (The Show w/ No Name) | 22:55 | October 11, 2016 |
| Clothes Swap Challenge (Squad Vlogs) | 15:24 | October 13, 2016 |
| Extreme Suck and Blow w/ Erika and Sonja | 21:48 | October 15, 2016 |
| Smosh Reacts to Elders React to Smosh! | 7:24 | October 17, 2016 |
| Our Spirit Animals | 19:48 | October 18, 2016 |
| Exploding Pumpkin (Smosh Lab) | 12:35 | October 19, 2016 |
| Tiny Hands Challenge (Squad Vlogs) | 15:46 | October 20, 2016 |
| Trick or Treat w/ Olivia Sui | 18:11 | October 22, 2016 |
| What's in My Pants Challenge | 13:33 | October 24, 2016 |
| Going Back in Time?! | 16:11 | October 25, 2016 |
| Pumpkin Patch Adventure (Squad Vlogs - Field Trip) | 15:57 | October 27, 2016 |
| Bucket of Doom w/ The Smosh Squad | 24:33 | October 29, 2016 |
| PUMPKIN BOWLING (Smosh is Bored) | 16:42 | October 31, 2016 |
November
| Video | Length | Released |
| --- | --- | --- |
| How Shayne Died (The Show w/ No Name) | 20:07 | November 1, 2016 |
| Epic Foam Fountain (Smosh Lab) | 11:32 | November 2, 2016 |
| We Play Obama Llama (Squad Vlogs) | 24:34 | November 3, 2016 |
| Nastiest Fish Ever w/ The Grossman Brothers | 14:16 | November 5, 2016 |
| Photoshopping Presidential Candidates! | 10:49 | November 7, 2016 |
| The Times We Almost Got Arrested! (The Show w/ No Name) | 27:06 | November 8, 2016 |
| Smosh Vines Compilation 2 | 2:42 | November 9, 2016 |
| TWITTER SHOCK CHALLENGE 2 (Squad Vlogs) | 13:13 | November 10, 2016 |
| Heads Up w/ Luna Blaise and Tia Valentine | 10:44 | November 12, 2016 |
| Setting a World Record | 13:00 | November 14, 2016 |
| Olivia is Flexible (The Show w/ No Name) | 13:23 | November 15, 2016 |
| Crazy Fire Bubbles (Smosh Lab) | 11:13 | November 16, 2016 |
| Revealing Text Confessions! (Squad Vlogs) | 23:44 | November 17, 2016 |
| INSANE PIE EATING CHALLENGE WITH SMOSH! | 10:31 | November 19, 2016 |
| ASIAN SNACKS FOOD TEST! | 13:45 | November 21, 2016 |
| Lasercorn Almost Drowned (The Show w/ No Name) | 18:31 | November 22, 2016 |
| Smosh Vines Compilation 3 | 2:27 | November 23, 2016 |
| Illuminati Confirmed! (Squad Vlogs) | 19:43 | November 24, 2016 |
| Guess That Song w/ Thomas Sanders! | 37:28 | November 26, 2016 |
| Don't Pop the Balloon! | 17:43 | November 28, 2016 |
| Ian Predicts His Own Death (The Show w/ No Name) | 11:02 | November 29, 2016 |
| Walking on Water?! (Smosh Lab) | 11:58 | November 30, 2016 |
December
| Video | Length | Released |
| --- | --- | --- |
| Who Knows Me Best Challenge! (Squad Vlogs) | 23:54 | December 1, 2016 |
| OREO CHALLENGE W/ BRIZZY VOICES! | 21:40 | December 3, 2016 |
| Watching Old Videos 9 | 15:46 | December 5, 2016 |
| Revealing Our Relationship Statuses?! (The Show w/ No Name) | 15:16 | December 6, 2016 |
| Wet Head Challenge (Squad Vlogs) | 19:00 | December 8. 2016 |
| Naughty Sketches w/ Noah and Keith | 19:58 | December 10, 2016 |
| IAN GETS PUNKED | 13:01 | December 12, 2016 |
| Shayne Lies to the Girls! (The Show w/ No Name) | 14:03 | December 13, 2016 |
| GHOSTMATES BEHIND THE SCENES | 4:19 | December 15, 2016 |
| GROSS JELLO SURPRISES W/ LEE NEWTON | 25:00 | December 17, 2016 |
| TRY NOT TO LAUGH CHALLENGE | 11:42 | December 19, 2016 |
| REVEALING OUR FUTURE DREAMS (The Show w/No Name) | 16:16 | December 20, 2016 |
| MYTHBUSTING GHOSTMATES (Smosh Lab) | 10:48 | December 21, 2016 |
| Crazy Smosh Christmas Photos (Squad Vlogs) | 11:21 | December 22, 2016 |
| Netflix and Chill: Christmas Edition w/ Smosh Games | 21:06 | December 24, 2016 |
| WORST TATOOS EVER W/ JOVEN | 13:35 | December 26, 2016 |
| We Plan the Perfect Crime (The Show w/ No Name) | 18:47 | December 27, 2016 |
| Pie Face Showdown (Squad Vlogs) | 9:18 | December 29, 2016 |
| WEIRDEST NEW YEARS TRADITIONS W/ FLULA! | 24:50 | December 31, 2016 |
| Video | Length | Released |
| --- | --- | --- |
| KENJATAIMU (An Okay Place to Eat #4) | 2:37 | January 4, 2016 |
| WHO CAME? (An Okay Place to Eat #5) | 3:34 | January 4, 2016 |
| SUPERHEROES (ABC Wid Da Mob #4) | 1:27 | January 6, 2016 |
| SMOSH BABIES - SEASON 4 TRAILER | 0:45 | January 8, 2016 |
| ACCEPTANCE (ABC Wid Da Mob #5) | 1:27 | January 13, 2016 |
| COMEDY (ABC Wid Da Mob #6) | 1:26 | January 20, 2016 |
| THE HONEY DEW BALLS (Smosh Babies #33) | 5:47 | January 22, 2016 |
| TATTLING (ABC Wid Da Mob #7) | 1:26 | January 27, 2016 |
| Video | Length | Released |
| --- | --- | --- |
| TEAMWORK (ABC Wid Da Mob #8) | 1:26 | February 3, 2016 |
| THE LUNCH BOX (Smosh Babies #34) | 4:42 | February 5, 2016 |
| EXERCISE (ABC Wid Da Mob #9) | 1:26 | February 10, 2016 |
| SADNESS (ABC Wid Da Mob #10) | 1:26 | February 17, 2016 |
| ANTHONY GETS CHEATING GLASSES (Smosh Babies #35) | 4:42 | February 19, 2016 |
| FLIRTY LAUNDRY (Blood Red #1) | 1:25 | February 24, 2016 |
| THE POPCORN TRICK (Blood Red #2) | 1:27 | February 24, 2016 |
| NO PAIN NO GAIN (Blood Red #3) | 1:24 | February 24, 2016 |
| Video | Length | Released |
| --- | --- | --- |
| MATE & SWITCH (Blood Red #4) | 1:23 | March 2, 2016 |
| SECRET CHILD SWEATSHOP [Ft. Dan & Phil] (Smosh Babies #36) | 4:43 | March 4, 2016 |
| UNHAPPY ENDINGS (Blood Red #5) | 1:26 | March 9, 2016 |
| ULTRAVIOLENT RAYS (Blood Red #6) | 1:17 | March 16, 2016 |
| SUPER SEXY GIRLFRIEND [Ft. Steve Zaragoza & Elliot Morgan] (Smosh Babies #37) | 5:10 | March 18, 2016 |
| BAKERMAN AND THE BUNNYMEN | 4:46 | March 21, 2016 |
| THE ABUSEMENT PARK (Blood Red #7) | 1:25 | March 23, 2016 |
| DANCING WITH THE SCARS (Blood Red #8) | 1:25 | March 30, 2016 |
| Video | Length | Released |
| --- | --- | --- |
| A RACE FOR LOVE! [Ft. Lee Newton] (Smosh Babies #38) | 4:52 | April 1, 2016 |
| THE ACCIDENTAL FUR-IST (Blood Red #9) | 1:25 | April 6, 2016 |
| SNIP TUCK (Blood Red #10) | 1:34 | April 13, 2016 |
| EXTREME DESERT DODGEBALL [Ft. Flula] (Smosh Babies #39) | 6:39 | April 15, 2016 |
| ANTHONY SEES BOOBS! (Smosh Babies #40) | 5:52 | April 29, 2016 |
| Video | Length | Released |
| --- | --- | --- |
| COURTNEY IS A ZOMBIE [Ft. The Completionist] (Smosh Babies #41) | 6:30 | May 13, 2016 |
| EVIL IAN AND ANTHONY RETURN (Smosh Babies #42) | 5:14 | May 27, 2016 |
| Video | Length | Released |
| --- | --- | --- |
| EVIL IAN AND ANTHONY ARE GOING DOWN (Smosh Babies #43) | 5:30 | June 10, 2016 |
| IAN SPEAKS SPANISH?! (Smosh Babies #44) | 5:41 | June 24, 2016 |
| Video | Length | Released |
| --- | --- | --- |
| SUPER SMOSH SEASON 2 TRAILER | 1:03 | July 8, 2016 |
| ANTHONY IS HAVING A BABY! (Super Smosh #13) | 4:47 | July 22, 2016 |
| Video | Length | Released |
| --- | --- | --- |
| MINECRAFT REVOLT! (Super Smosh #14) | 4:44 | August 6, 2016 |
| INSERT GROIN (Super Smosh #15) | 5:02 | August 19, 2016 |
| Video | Length | Released |
| --- | --- | --- |
| GAME SHOWDOWN [ft. Sourcefed] (Super Smosh #16) | 4:20 | September 2, 2016 |
| FREE FOOD (Super Smosh #17) | 4:00 | September 16, 2016 |
| SMOSHÉMON (ROUND 2) (Super Smosh #18) | 3:35 | September 30, 2016 |
| Video | Length | Released |
| --- | --- | --- |
| ROCKIN' GUITAR BAND DEMONS FROM HELL (Super Smosh #19) | 4:16 | October 14, 2016 |
| MONKEY DONG RETURNS! (Super Smosh #20) | 3:30 | October 28, 2016 |
| Video | Length | Released |
| --- | --- | --- |
| OUR EVIL TWINS (Super Smosh #21) | 4:03 | November 11, 2016 |
| LOVE APPTUALLY! (Super Smosh #22) | 3:40 | November 25, 2016 |
| Video | Length | Released |
| --- | --- | --- |
| OCTOPUS RIFT (Part One) (Super Smosh #23) | 3:50 | December 9, 2016 |
| OCTOPUS RIFT (Part Two) (Super Smosh #24) | 4:11 | December 23, 2016 |
January
| Video | Length | Released |
| --- | --- | --- |
| WE BECOME WRESTLERS!!! (Game Bang) | 13:33 | January 1, 2016 |
| BOUNCE HOUSE BACKFLIP BATTLE (Cell Outs) | 6:59 | January 2, 2016 |
| WRESTLERS BEAT US UP (Bonus) | 8:53 | January 3, 2016 |
| HUNTING THE MONKING! (Maricraft) | 10:05 | January 4, 2016 |
| SONIC THE HEDGEHOG (Honest Game Trailers) | 4:05 | January 5, 2016 |
| OVERWATCH THIS VIDEO! (Gametime w/ Smosh Games) | 10:23 | January 6, 2016 |
| WE TERMINATE EACH OTHER! (Grand Theft Smosh) | 17:40 | January 7, 2016 |
| MARIO TENNIS BALL BUSTERS (Game Bang) | 10:28 | January 8, 2016 |
| SMELLY FOOD FRUIT NINJA (Cell Outs) | 11:08 | January 9, 2016 |
| WE GET ROASTED (Bonus) | 8:50 | January 10, 2016 |
| TERRIFYING TORNADO ESCAPE (Maricraft) | 11:20 | January 11, 2016 |
| UNDERTALE (Honest Game Trailers) | 3:49 | January 12, 2016 |
| SMITING ALIENS AND MONKEYS! (Gametime w/ Smosh Games) | 11:49 | January 13, 2016 |
| FIRST ANNUAL STRIPPER RUN!! (Grand Theft Smosh) | 9:24 | January 14, 2016 |
| WE INSULT EACH OTHER LIKE CHILDREN (Game Bang) | 23:10 | January 15, 2016 |
| ANGRY BUBBLE TROUBLE (Cell Outs) | 7:54 | January 16, 2016 |
| WE READ MEAN COMMENTS (Bonus) | 7:41 | January 17, 2016 |
| TORNADOES BLOW US (Maricraft) | 14:26 | January 18, 2016 |
| LIFE IS STRANGE (Honest Game Trailers) | 4:25 | January 19, 2016 |
| VERMINTIDE EXTERMINATORS (Gametime w/ Smosh Games) | 10:40 | January 20, 2016 |
| DEADLY ABC'S (Grand Theft Smosh) | 8:52 | January 21, 2016 |
| BEN AND ED ZOMBIE OBSTACLE COURSE (Game Bang) | 15:10 | January 22, 2016 |
| BEST WORST MASHUPS EVER IN TILES 2 (Cell Outs) | 9:34 | January 23, 2016 |
| MARI LEARNS TO RIDE A BIKE (Bonus) | 8:08 | January 24, 2016 |
| WORST MINECRAFT PRISON EVER (Maricraft) | 9:45 | January 25, 2016 |
| SUPER MARIO MAKER (Honest Game Trailers) | 4:08 | January 26, 2016 |
| KILLING BABIES IN WHO'S YOUR DADDY (Gametime w/ Smosh Games) | 12:30 | January 27, 2016 |
| 5 STAR YACHT ESCAPE (Grand Theft Smosh) | 11:33 | January 28, 2016 |
| GANG BEASTS JELLO SHOWDOWN (Game Bang) | 19:01 | January 29, 2016 |
| CUT THE ROPE ON A ROPE (Cell Outs) | 11:02 | January 30, 2016 |
| WINTER IS COMING (Smosh Winter Games) | 1:47 | January 31, 2016 |
February
| Video | Length | Released |
| --- | --- | --- |
| MINECRAFT PIRATE ATTACK (Maricraft) | 12:47 | February 1, 2016 |
| TALES FROM THE BORDERLANDS (Honest Game Trailers) | 5:10 | February 2, 2016 |
| NARUTO SPICY RAMEN CHALLENGE (Gametime w/ Smosh Games) | 9:22 | February 3, 2016 |
| KNIFE DAY AT THE STRIP CLUB (Grand Theft Smosh) | 19:38 | February 4, 2016 |
| SEXY JUST DANCE HOT TUB PARTY! (Smosh Winter Games) | 22:42 | February 5, 2016 |
| HIGH RISK HEARTHSTONE (Cell Outs) | 15:21 | February 6, 2016 |
| THE HUMAN SLEDDAPEDE (Smosh Winter Games) | 8:33 | February 7, 2016 |
| MINECRAFT PIRATE ATTACK PART 2 (Maricraft) | 10:54 | February 8, 2016 |
| XCOM (Honest Game Trailers) | 3:58 | February 9, 2016 |
| KILLING FLOOR CEREMONY (Gametime w/ Smosh Games) | 17:31 | February 10, 2016 |
| REAL LIFE MAFIA IN GTA 5 (Grand Theft Smosh) | 15:21 | February 11, 2016 |
| EPIC WRAP BATTLE (Smosh Winter Games) | 16:01 | February 12, 2016 |
| CRAZY WHEELS TANDEM BIKE CHALLENGE (Cell Outs) | 7:13 | February 13, 2016 |
| THERE WAS A SNOWBALL FIGHT (Smosh Winter Games) | 2:55 | February 14, 2016 |
| MARI GOES DOWN ON THE SHIP (Maricraft) | 11:23 | February 15, 2016 |
| POKÉMON BLACK & WHITE (Honest Game Trailers) | 6:35 | February 16, 2016 |
| DROPKICKING ZOMBIES IN DYING LIGHT (Gametime w/ Smosh Games) | 13:46 | February 17, 2016 |
| JOVEN'S ANGELS (Grand Theft Smosh) | 11:54 | February 18, 2016 |
| EXPLODING KITTENS MOUSETRAP GAUNTLET (Smosh Winter Games) | 32:44 | February 19, 2016 |
| SPACE TEAM ASTRO-NOTS (Cell Outs) | 9:37 | February 20, 2016 |
| SLOW-MO SNOW RUN (Smosh Winter Games) | 4:31 | February 21, 2016 |
| WHEN ANIMALS ATTACK! (Maricraft) | 11:27 | February 22, 2016 |
| FIRE EMBLEM (Honest Game Trailers) | 4:19 | February 23, 2016 |
| FARCRY PRIMAL: RISE OF FIRE DEMON BEAR (Gametime w/ Smosh Games) | 12:06 | February 24, 2016 |
| JET SKI TOP FUN (Grand Theft Smosh) | 15:36 | February 25, 2016 |
| INSANE SMOSH WINTER GAMES FINALE (Smosh Winter Games) | 14:01 | February 26, 2016 |
| DIZZY HYPNO CHALLENGE (Cell Outs) | 12:27 | February 27, 2016 |
| PAIN PONG (Smosh Winter Games) | 11:43 | February 28, 2016 |
| MO' CREATURES MO' PROBLEMS (Maricraft) | 9:37 | February 29, 2016 |
March
| Video | Length | Released |
| --- | --- | --- |
| THE LEGEND OF ZELDA: TWILIGHT PRINCESS | 4:07 | March 1, 2016 |
| CHOMPIN' ZOMBIES IN GARDEN WARFARE 2 (Gametime w/ Smosh Games) | 18:35 | March 2, 2016 |
| THE WORST GTA 5 RACES (Grand Theft Smosh) | 13:59 | March 3, 2016 |
| ULTIMATE CHICKEN HORSE RETURNS | 21:13 | March 4, 2016 |
| HEADS UP ON HELIUM (Cell Outs) | 11:17 | March 5, 2016 |
| ANIMATED CARDS AGAINST HUMANITY (Smosh Games Animated) | 2:45 | March 6, 2016 |
| STRICTLY FOR MY MINECRAFT NINJAS (Maricraft) | 13:10 | March 7, 2016 |
| HEAVY RAIN (Honest Game Trailers) | 4:57 | March 8, 2016 |
| FIRST TO DIE IN THE FOREST (Gametime w/ Smosh Games) | 16:15 | March 9, 2016 |
| OLD FASHIONED GANGSTER HEIST (Grand Theft Smosh) | 16:02 | March 10, 2016 |
| TRON IN REAL LIFE FAIL (Game Bang) | 27:38 | March 11, 2016 |
| SUPER EXCELLENT SUMO FIGHT (Cell Outs) | 9:32 | March 12, 2016 |
| MONSTER LAB THROWDOWN W/ LIAM MCINTYRE (Bonus) | 59:26 | March 13, 2016 |
| SURPRISE OGRE SMASH FEST (Maricraft) | 14:17 | March 14, 2016 |
| HITMAN (Honest Game Trailers) | 3:57 | March 15, 2016 |
| SCORING WITH SHEEP (Gametime w/ Smosh Games) | 9:33 | March 16, 2016 |
| THAT'S MY TIRGGER (Grand Theft Smosh) | 12:02 | March 17, 2016 |
| WWE GANG BEASTS REMATCH (Game Bang) | 20:58 | March 18, 2016 |
| REAL LIFE CLASH OF KINGS CATAPULT (Cell Outs) | 15:37 | March 19, 2016 |
| WWE GANG BEASTS BEHIND THE SCENES! (Bonus) | 7:41 | March 20, 2016 |
| SUPER SUCCESSFUL SEAMEN! (Maricraft) | 15:20 | March 21, 2016 |
| INJUSTICE: GODS AMONG US (Honest Game Trailers) | 4:05 | March 22, 2016 |
| EPIC BATTLEBORN BETA CO-OP (Gametime w/ Smosh Games) | 21:08 | March 23, 2016 |
| BATTLESHIP BLOOD FEUD (Grand Theft Smosh) | 11:34 | March 24, 2016 |
| POKKÉN TOURNAMENT SHOWDOWN (Game Bang) | 38:01 | March 25, 2016 |
| EXTREME GOLF CARTING (Cell Outs) | 9:03 | March 26, 2016 |
| BEANBOOZLED EASTER EGG HUNT (Bonus) | 59:26 | March 27, 2016 |
| RIDING DOLPHINS IN MINECRAFT (Maricraft) | 16:50 | March 28, 2016 |
| THE DIVISION (Honest Game Trailers) | 3:58 | March 29, 2016 |
| DYING FOR FREE STUFF IN THE DIVISION (Friendly Fire) | 18:23 | March 30, 2016 |
| CAR SUMO CARNAGE! (Grand Theft Smosh) | 15:57 | March 31, 2016 |
April
| Video | Length | Released |
| --- | --- | --- |
| CLUSTERTRUCK MADNESS! (Game Bang) | 22:28 | April 1, 2016 |
| MIITOMO TRANSFORMS US (Cell Outs) | 9:23 | April 2, 2016 |
| SXSW RASCAL DERBY (Field Trip) | 5:54 | April 3, 2016 |
| JOURNEY TO JOVEN'S SHIRE (Maricraft) | 18:02 | April 4, 2016 |
| POKKÉN TOURNAMENT (Honest Game Trailers) | 4:30 | April 5, 2016 |
| WE RETURN TO THE FOREST (Friendly Fire) | 19:18 | April 6, 2016 |
| ASSASSINATING THE VIP (Grand Theft Smosh) | 12:42 | April 7, 2016 |
| LUBED UP WRESTLING (Game Bang) | 17:47 | April 8, 2016 |
| BATMAN V SUPERMAN BLOWS US AWAY (Cell Outs) | 9:11 | April 9, 2016 |
| LASERCORN'S NAKED PRISONER (Smosh Games Animated) | 1:56 | April 10, 2016 |
| SWIMMING WITH SHARKS (Maricraft) | 14:28 | April 11, 2016 |
| DARK SOULS 3 (Honest Game Trailers) | 4:18 | April 12, 2016 |
| HTC VIVE ROBOT MASSACRE (Friendly Fire) | 16:17 | April 13, 2016 |
| SKY WARS? SKY WARS! (Grand Theft Smosh) | 8:49 | April 14, 2016 |
| ULTIMATE OBSTACLE COURSE FAN PRANK - #PrankItFWD (Game Bang) | 17:09 | April 15, 2016 |
| SUPER HEAD ESPLODER-X RETURNS (Cell Outs) | 16:20 | April 16, 2016 |
| WE GET FACIALED (Bonus) | 8:03 | April 17, 2016 |
| ATTACKING JOVEN'S SHIRE (Maricraft) | 11:24 | April 18, 2016 |
| QUANTUM BREAK (Honest Game Trailers) | 4:43 | April 19, 2016 |
| BRAND NEW BATTLEFRONT DLC MADNESS (Friendly Fire) | 18:58 | April 20, 2016 |
| COURTNEY'S DATING GAME (Grand Theft Smosh) | 13:09 | April 21, 2016 |
| OUR WORST FIRST DATES (Game Bang) | 25:21 | April 22, 2016 |
| SOCCER PHYSICS DESTROYS FRIENDSHIPS (Cell Outs) | 10:05 | April 23, 2016 |
| PHOTOSHOPPING THE SMOSH SQUAD (Bonus) | 12:45 | April 24, 2016 |
| WES BETRAYS SMOSH GAMES (Maricraft) | 22:07 | April 25, 2016 |
| RATCHET & CLANK (Honest Game Trailers) | 4:18 | April 26, 2016 |
| DARK SOULS 3 IMPOSSIBLE STRUGGLE (Friendly Fire) | 27:14 | April 27, 2016 |
| NO THUMBS GRAND THEFT AUTO 5 (Grand Theft Smosh) | 8:59 | April 28, 2016 |
| JOVEN'S MESSY BLIND DATE (Game Bang) | 23:03 | April 29, 2016 |
| PUNKED IN A DUNK TANK (Cell Outs) | 7:18 | April 30, 2016 |
May
| Video | Length | Released |
| --- | --- | --- |
| OUR WEIRD NEW SHOW (Bonus) | 2:32 | May 1, 2016 |
| SMOSH GAMES CIVIL WAR (Maricraft) | 14:42 | May 2, 2016 |
| STAR FOX ZERO (Honest Game Trailers) | 4:37 | May 3, 2016 |
| THE NEW AVENGERS (Friendly Fire) | 12:48 | May 4, 2016 |
| FREEZE TAG IN GTA 5 (Grand Theft Smosh) | 14:09 | May 5, 2016 |
| OUR STICKY CIVIL WAR (Game Bang) | 23:21 | May 6, 2016 |
| ILLEGAL FISH FOOT FETISH (Cell Outs) | 14:27 | May 7, 2016 |
| WE REVIEW CIVIL WAR! (Bonus) | 16:55 | May 8, 2016 |
| THE ULTIMATE ALLIANCE (Maricraft) | 15:44 | May 9, 2016 |
| DOOM (Honest Game Trailers) | 4:11 | May 10, 2016 |
| SURVIVING THE CULLING (Friendly Fire) | 19:20 | May 11, 2016 |
| WE SUCK AT GOLF (Game Bang) | 16:48 | May 13, 2016 |
| EXPLODING KITTENS WITH KITTENS (Cell Outs) | 11:48 | May 14, 2016 |
| SMOSH GAMES TRIATHLON (Bonus) | 17:09 | May 15, 2016 |
| MARI THE SNAKE CHARMER (Maricraft) | 15:33 | May 16, 2016 |
| BATTLEBORN (Honest Game Trailers) | 4:06 | May 17, 2016 |
| GEARS OF WAR 4 CHAINSAW MAYHEM (Friendly Fire) | 15:53 | May 18, 2016 |
| WES LIST DEADPOOL MADNESS (Grand Theft Smosh) | 14:34 | May 19, 2016 |
| HALO 5 QUIDDITCH (Game Bang) | 23:13 | May 20, 2016 |
| SHOCKING TETRIS CHALLENGE w/ ERIN FROM CLEVVER (Cell Outs) | 23:20 | May 21, 2016 |
| HARRY POTTER IN REAL LIFE (Bonus) | 15:28 | May 22, 2016 |
| WEREWOLF ATTACK! (Maricraft) | 11:30 | May 23, 2016 |
| ANGRY BIRDS (Honest Game Trailers) | 4:01 | May 24, 2016 |
| NEW DOOM DESTRUCTION (Friendly Fire) | 10:37 | May 25, 2016 |
| THAT'S MY TRIGGER PT 2 (Grand Theft Smosh) | 12:09 | May 26, 2016 |
| WE BECOME SPACE PIRATES w/ HTC VIVE (Game Bang) | 18:13 | May 27, 2016 |
| ULTIMATE BLOONS TOWER DEFENSE 5 (Cell Outs) | 18:11 | May 28, 2016 |
| AWESOME WITCHER 3 BLOOD AND WINE EVENT (Bonus) | 10:11 | May 29, 2016 |
| DESTROYING ALL THE ANIMALS (Maricraft) | 16:08 | May 30, 2016 |
| OVERWATCH (Honest Game Trailers) | 4:56 | May 31, 2016 |
June
| Video | Length | Released |
| --- | --- | --- |
| CAVE SWINGING ADVENTURE (Friendly Fire) | 16:10 | June 1, 2016 |
| EXPLODEY BIKE GAME! (Grand Theft Smosh) | 9:42 | June 2, 2016 |
| PIMP SLAPS IN LASTFIGHT (Game Bang) | 12:59 | June 3, 2016 |
| PIE EATING CONTEST GONE WRONG (Cell Outs) | 5:34 | June 4, 2016 |
| VR TILT BRUSH PICTIONARY (Bonus) | 10:04 | June 5, 2016 |
| MARI GETS SHAFTED (Maricraft) | 13:02 | June 6, 2016 |
| WARCRAFT (Honest Game Trailers) | 4:37 | June 7, 2016 |
| WE'RE NINJA TURTLES! (Friendly Fire) | 10:49 | June 8, 2016 |
| EPIC TRAIN SURFING (Grand Theft Smosh) | 13:02 | June 9, 2016 |
| DEAD BY DAYLIGHT WEDGIES (Game Bang) | 20:08 | June 10, 2016 |
| SWAPPING SPIT WITH SHARKS (Cell Outs) | 11:00 | June 11, 2016 |
| CARTOON PIRATE WAR (Smosh Games Animated) | 1:56 | June 12, 2016 |
| NUKES OF HAZARD (Maricraft) | 14:54 | June 13, 2016 |
| DOOM 4 (Honest Game Trailers) | 4:37 | June 14, 2016 |
| SEXY WOMEN OF OVERWATCH (Friendly Fire) | 18:05 | June 15, 2016 |
| WORST FIGHT EVER W/ UFC's MIGHTY MOUSE (Grand Theft Smosh) | 19:17 | June 16, 2016 |
| WHAT DO YOU MEME? (Game Bang) | 18:27 | June 17, 2016 |
| SHOCKING LEGEND OF ZELDA: BREATH OF THE WILD DETAILS (E3 Bonus) | 14:09 | June 18, 2016 |
| WHAT WAS THE BIGGEST SURPRISE OF E3? w/ MatPat (GAMER FIGHTS) | 1:11:29 | June 19, 2016 |
| TWILIGHT PORTAL ADVENTURE (Maricraft) | 14:59 | June 20, 2016 |
| UNCHARTED 4 (Honest Game Trailers) | 4:52 | June 21, 2016 |
| SMITE ARENA MASSACRE (Friendly Fire) | 13:29 | June 22, 2016 |
| DEATH AND DONUTS (Grand Theft Smosh) | 14:50 | June 23, 2016 |
| FACE HUMPED BY ALIENS (Game Bang) | 13:48 | June 24, 2016 |
| SMOSH SUMMER GAMES: THE SEQUEL TRAILER | 2:12 | June 25, 2016 |
| EXTREME TRUTH OR DARE (Bonus) | 18:13 | June 26, 2016 |
| DUNGEONS & DIAMONDS (Maricraft) | 19:18 | June 27, 2016 |
| LEGO STAR WARS (Honest Game Trailers) | 3:44 | June 28, 2016 |
| DEAD BY DAYLIGHT MASSACRE | 11:40 | June 29, 2016 |
| GRAND THEFT OVERWATCH (Grand Theft Smosh) | 13:59 | June 30, 2016 |
July
| Video | Length | Released |
| --- | --- | --- |
| SUMMER GAMES: CAMP BEGINS (Smosh Summer Games) | 18:20 | July 1, 2016 |
| WET HEAD CHALLENGE (Cell Outs) | 18:09 | July 2, 2016 |
| FIRST CAMP EXPERIENCES (Smosh Summer Games) | 11:36 | July 3, 2016 |
| MAGICAL MYSTERY FOREST (Maricraft) | 15:34 | July 4, 2016 |
| MIGHTY NO.9 (Honest Game Trailers) | 3:49 | July 5, 2016 |
| HALO 5 FIRE FIGHTERS (Friendly Fire) | 17:51 | July 6, 2016 |
| GTA V MAFIA RETURNS (Grand Theft Smosh) | 17:17 | July 7, 2016 |
| MARIO MOUSETRAP OLYMPICS (Smosh Summer Games) | 27:06 | July 8, 2016 |
| HUMAN SLITHER.IO (Cell Outs) | 9:26 | July 9, 2016 |
| POOL TRUTH OR DARE (Smosh Summer Games) | 9:13 | July 10, 2016 |
| TERRIFYING CAVE ADVENTURE (Maricraft) | 12:12 | July 11, 2016 |
| GHOSTBUSTERS (Honest Game Trailers) | 4:01 | July 12, 2016 |
| GOLF IS DANGEROUS (Friendly Fire) | 10:40 | July 13, 2016 |
| BEAST FEAST IN GTA V (Grand Theft Smosh) | 12:55 | July 14, 2016 |
| NETFLIX AND KILL (Smosh Summer Games) | 11:33 | July 15, 2016 |
| POKEMON GO ADVENTURES (Cell Outs) | 9:30 | July 16, 2016 |
| LUBED UP SLIP N SLIDE (Smosh Summer Games) | 6:04 | July 17, 2016 |
| BLIZZARDS AND TWILIGHT YETIS (Maricraft) | 11:06 | July 18, 2016 |
| SUPERMAN 64 (Honest Game Trailers) | 4:13 | July 19, 2016 |
| NAKED SURVIVAL CHALLENGE (Friendly Fire) | 14:34 | July 20, 2016 |
| SAVAGE CEO JOB (Grand Theft Smosh) | 19:07 | July 21, 2016 |
| PUNISHMENT ARCHERY (Smosh Summer Games) | 28:18 | July 22, 2016 |
| DREAM INJUSTICE 2 CHARACTERS (Gamer Fights) | 1:06:41 | July 23, 2016 |
| GETTING WET IN A WATERPARK (Smosh Summer Games) | 12:42 | July 24, 2016 |
| NAGA SNAKE HUNTERS (Maricraft) | 11:03 | July 25, 2016 |
| POKEMON GO (Honest Game Trailers) | 3:36 | July 26, 2016 |
| WORST CREW EVER (Friendly Fire) | 10:39 | July 27, 2016 |
| EXPLODING CAR ROULETTE (Grand Theft Smosh) | 7:38 | July 28, 2016 |
| CAMP RELAY RACE FINALE (Smosh Summer Games) | 23:38 | July 29, 2016 |
| COSPLAYERS HATE US (Bonus) | 9:03 | July 31, 2016 |
August
| Video | Length | Released |
| --- | --- | --- |
| DEADLY CASTLE BRAWL (Maricraft) | 13:31 | August 1, 2016 |
| MONSTER HUNTER (Honest Game Trailers) | 4:14 | August 2, 2016 |
| MEDIEVAL MONSTER HUNT (Friendly Fire) | 28:57 | August 3, 2016 |
| INSANE GTA 5 STUNT RACES! (Grand Theft Smosh) | 20:27 | August 4, 2016 |
| RIDICULOUS BATTLE SIMULATOR (Game Bang) | 31:29 | August 5, 2016 |
| POKEMON GO POKEBUS TOUR! (Cell Outs) | 9:06 | August 6, 2016 |
| SMOSH BREAKFAST FEAST (Bonus) | 14:19 | August 7, 2016 |
| SKELETON ARCHERS SUCK (Maricraft) | 15:06 | August 8, 2016 |
| BATMAN: ARCHAM CITY (Honest Game Trailers) | 4:23 | August 9, 2016 |
| RAINBOW 6 NOOB SQUAD (Friendly Fire) | 20:12 | August 10, 2016 |
| DEAD BY DAYLIGHT IN GTA V! (Grand Theft Smosh) | 13:31 | August 11, 2016 |
| BLOWDART PUNISHMENTS IN THE CULLING (Game Bang) | 23:02 | August 12, 2016 |
| POKEMON GO MOB IN SAN DIEGO! (Cell Outs) | 9:18 | August 13, 2016 |
| WET HEAD SMASH BROS (Bonus) | 17:15 | August 14, 2016 |
| NUKING THE TWILIGHT LITCH (Maricraft) | 11:40 | August 15, 2016 |
| RED DEAD REDEMPTION (Honest Game Trailers) | 3:28 | August 16, 2016 |
| OVERCOOKED CHAOS (Friendly Fire) | 9:51 | August 17, 2016 |
| GTA V BEAST MODE MAYHEM (Grand Theft Smosh) | 13:10 | August 18, 2016 |
| STREET FIGHTER V BEATDOWN (Game Bang) | 25:27 | August 19, 2016 |
| CLIFF JUMPING FOR POKEMON (Cell Outs) | 8:53 | August 20, 2016 |
| REAL LIFE CAR DESTRUCTION (Bonus) | 15:54 | August 21, 2016 |
| LICHES GET STITCHES (Maricraft) | 14:32 | August 22, 2016 |
| NO MAN'S SKY (Honest Game Trailers) | 4:19 | August 23, 2016 |
| NUCLEAR UNDERWATER SURVIVAL (Friendly Fire) | 18:15 | August 24, 2016 |
| CLEANEST GTS EVER (Grand Theft Smosh) | 14:02 | August 25, 2016 |
| ADULT TRIVIA IN MIDNIGHT OUTBURST (Game Bang) | 22:41 | August 26, 2016 |
| TRAMPOLINE DODGEBALL! (Cell Outs) | 11:42 | August 27, 2016 |
| WHO IS THE BEST YOUTUBER? (Gamer Fights) | 1:04:35 | August 28, 2016 |
| FIRE SWAMP ADVENTURE (Maricraft) | 14:05 | August 29, 2016 |
| DEUS EX (Honest Game Trailers) | 4:56 | August 30, 2016 |
| OVERWATCH LUCIO BALL! (Friendly Fire) | 11:27 | August 31, 2016 |
September
| Video | Length | Released |
| --- | --- | --- |
| CRAZY STUNTS IN GTA 5! (Grand Theft Smosh) | 10:56 | September 1, 2016 |
| SHOCK COLLAR DISNEY TRIVIA (Game Bang) | 22:06 | September 2, 2016 |
| POKEMON GO COSPLAY (Cell Outs) | 15:27 | September 3, 2016 |
| TRAMPOLINE TRICK SHOT (Bonus) | 9:44 | September 4, 2016 |
| MINOTAUR DEATH CAVE (Maricraft) | 9:32 | September 5, 2016 |
| ACE ATTORNEY (Honest Game Trailers) | 5:15 | September 6, 2016 |
| INFINITE WARFARE CHAOS! (Friendly Fire) | 10:20 | September 7, 2016 |
| STRIP CLUB SIMON SAYS (Grand Theft Smosh) | 20:43 | September 8, 2016 |
| EXPLODING STAIR FRENZY! (Game Bang) | 19:13 | September 9, 2016 |
| IMPOSSIBLE PUSH-UP CHALLENGE (Cell Outs) | 17:59 | September 10, 2016 |
| MILKSHAKE MARATHON!! (Bonus) | 14:05 | September 11, 2016 |
| TERRIFYING BEE ATTACKS! (Maricraft) | 16:59 | September 12, 2016 |
| DEAD RISING (Honest Game Trailers) | 4:29 | September 13, 2016 |
| NAKED CRAZY MAZE (Friendly Fire) | 20:57 | September 14, 2016 |
| GTA 5 STUNTS GONE WRONG (Grand Theft Smosh) | 15:48 | September 15, 2016 |
| 5 SECOND PUNISHMENT GAUNTLET (Game Bang) | 18:55 | September 16, 2016 |
| WORST SPIES EVER (Cell Outs) | 22:54 | September 17, 2016 |
| DEUS EX DEVASTATION LOST LEVELS (Bonus) | 11:35 | September 18, 2016 |
| MINECRAFT SURVIVOR PARDOY! (Maricraft: Outlaster) | 29:11 | September 19, 2016 |
| RECORE (Honest Game Trailers) | 4:42 | September 20, 2016 |
| GOLDENEYE SOURCE DEATH MATCH (Friendly Fire) | 16:00 | September 21, 2016 |
| MISSION VERY POSSIBLE (Grand Theft Smosh) | 13:01 | September 22, 2016 |
| WE KNOW KUNG FU! (Game Bang) | 8:38 | September 23, 2016 |
| UNICORN BODYPAINTING FAIL (Cell Outs) | 12:51 | September 24, 2016 |
| ULTIMATE BREAKFAST TRIATHLON (Bonus) | 27:41 | September 25, 2016 |
| MINECRAFT DRAMA ISLAND (Maricraft: Outlaster Pt. 2) | 29:40 | September 26, 2016 |
| MINECRAFT STORY MODE (Honest Game Trailers) | 3:54 | September 27, 2016 |
| BIG BUG THEORY (Friendly Fire) | 14:10 | September 28, 2016 |
| GTA V FIGHT CLUB (Grand Theft Smosh) | 12:55 | September 29, 2016 |
| EATING REAL WORMS (Game Bang) | 31:59 | September 30, 2016 |
October
| Video | Length | Released |
| --- | --- | --- |
| HIGHER OR LOWER WET HEADS (Cell Outs) | 24:58 | October 1, 2016 |
| AMAZING RACE IN SURVIVOR (Maricraft: Outlaster Part 3) | 28:03 | October 3, 2016 |
| MAFIA (Honest Game Trailers) | 3:48 | October 4, 2016 |
| RIDING MECHS IN TITANFALL 2 (Friendly Fire) | 19:43 | October 5, 2016 |
| TANK ATTACK FROM ABOVE (Grand Theft Smosh) | 21:51 | October 6, 2016 |
| BOUNCE HOUSE BOXING! (Game Bang) | 19:13 | October 7, 2016 |
| GOOGLE FAMILY FEUD (Cell Outs) | 17:38 | October 8, 2016 |
| NEW SHOWS ARE COMING!! (Smoshtober) | 2:26 | October 9, 2016 |
| ULTIMATE MINING CHALLENGE (Maricraft; Outlaster Part 4) | 24:22 | October 10, 2016 |
| FIVE NIGHTS AT FREDDY'S - SISTER LOCATION (Honest Game Trailers) | 4:37 | October 11, 2016 |
| HACKED TO DEATH IN WATCH DOGS 2 (Press Start) | 19:35 | October 12, 2016 |
| VIRTUAL ZOMBIE SHOOTOUT (Reality Shift) | 13:38 | October 13, 2016 |
| SMOSH MARIO PARTY TOURNAMENT (Game Bang) | 30:14 | October 14, 2016 |
| SPACE ZOMBIE ATTACK (Smosh Games Animated) | 2:14 | October 15, 2016 |
| REAL LIFE JET PACKS (Cell Outs) | 199:17 | October 15, 2016 |
| SECRET HITLER CHAOS (Board AF) | 23:59 | October 16, 2016 |
| EXTREME PARKOUR SUDOKU (Maricraft: Outlaster Part 5) | 28:05 | October 17, 2016 |
| GEARS OF WAR 4 (Honest Game Trailers) | 4:42 | October 18, 2016 |
| KILLER CRANE IN WATCH DOGS 2 (Press Start) | 17:53 | October 19, 2016 |
| SOHINKI GETS ARRESTED (Reality Shift) | 5:49 | October 20, 2016 |
| BIG MOUTH GAME (Game Bang) | 32:22 | October 21, 2016 |
| PYROCORN BURNS THE MONKEY KING! (Smosh Games Animated) | 1:57 | October 22, 2016 |
| SKYDIVING STUNT TEST (Cell Outs) | 16:50 | October 22, 2016 |
| LEAGUE OF LEGENDS BOARD GAME (Board AF) | 34:01 | October 23, 2016 |
| FIRE MARATHON FINALE (Maricraft: Outlaster Part 6) | 17:52 | October 24, 2016 |
| BATTLEFIELD 1 (Honest Game Trailers) | 4:52 | October 25, 2016 |
| FILMING OUR DEATHS IN OUTLAST 2 (Press Start) | 15:52 | October 26, 2016 |
| MARI DIES IN A HAUNTED HOUSE (Reality Shift) | 11:13 | October 27, 2016 |
| HALLOWEEN JUST DANCE 2017 - LIVE (Game Bang) | 44:24 | October 28, 2016 |
| KILLING A BABY (Smosh Games Animated) | 2:15 | October 29, 2016 |
| WALKING DEAD IN REAL LIFE (Cell Outs) | 15:26 | October 29, 2016 |
| MECHS VS MINIONS PART 2! (Board AF) | 27:43 | October 30, 2016 |
| RETURN TO THE TWILIGHT REALM (Maricraft: Twilight Saga) | 10:40 | October 31, 2016 |
November
| Video | Length | Released |
| --- | --- | --- |
| Titanfall (Honest Game Trailers) | 4:33 | November 1, 2016 |
| HORROR CONTUNES IN OUTLAST 2 (Press Start) | 13:27 | November 2, 2016 |
| ALIEN PRANK IN PSVR FARPOINT (Reality Shift) | 8:59 | November 3, 2016 |
| STICKY FROG RACE (Game Bang) | 19:08 | November 4, 2016 |
| CARTOON POOL PARTY (Smosh Games Animated) | 2:09 | November 5, 2016 |
| NUDE BEACH PARAGLIDING (Cell Outs) | 12:15 | November 5, 2016 |
| INTENSE CONSTRUCTION BATTLES (Board AF) | 35:08 | November 6, 2016 |
| EPIC HYDRA BOSS BATTLE (Maricraft: Twilight Saga) | 15:11 | November 7, 2016 |
| CALL OF DUTY: INFINITE WARFARE (Honest Game Trailers) | 5:22 | November 8, 2016 |
| MAFIA 3 MOLOTOV MADNESS (Press Start) | 23:33 | November 9, 2016 |
| ARKHAM VR MURDER (Reality Shift) | 9:14 | November 10, 2016 |
| HIGHER OR LOWER GUESSPIONAGE (Game Bang) | 24:05 | November 11, 2016 |
| LASERCORN'S SECRET ORIGIN (Smosh Games Animated) | 21:13 | November 12, 2016 |
| MOST DANGEROUS EPISODE EVER (Cell Outs) | 13:22 | November 12, 2016 |
| SURVIVING THE ZOMBIE APOCALYPSE (Board AF) | 29:47 | November 13, 2016 |
| DARK FOREST ADVENTURE (Maricraft: Twilight Saga) | 14:40 | November 14, 2016 |
| POKÉMON X & Y (Honest Game Trailers) | 4:37 | November 15, 2016 |
| MAFIA 3 MAYHEM! (Press Start) | 9:47 | November 16, 2016 |
| MIXED REALITY PAIN PONG (Reality Shift) | 12:09 | November 17, 2016 |
| TRIVIA MURDER PARTY LIVE (Game Bang) | 1:00:14 | November 18, 2016 |
| NUDIST CAMP SURPRISE (Smosh Games Animated) | 3:32 | November 19, 2016 |
| TAMING WILD HORSES (Cell Outs) | 22:57 | November 19, 2016 |
| ZOMBIE SURVIVAL CONTINUES (Board AF) | 30:07 | November 20, 2016 |
| TWILIGHT SAGA BOSS FIGHT (Maricraft: Twilight Saga) | 24:38 | November 21, 2016 |
| WATCH DOGS 2 (Honest Game Trailers) | 4:05 | November 22, 2016 |
| SECRET AGENT SIMULATOR (Press Start) | 13:36 | November 23, 2016 |
| VIRTUAL GRENADE SKEE_BALL (Reality Shift) | 16:31 | November 24, 2016 |
| HUMAN CENTIPEDE GAME (Game Bang) | 23:25 | November 25, 2016 |
| TELETUBBY NIGHTMARES (Smosh Games Animated) | 2:41 | November 26, 2016 |
| WESTWORLD IN REAL LIFE (Cell Outs) | 21:13 | November 26, 2016 |
| ZOMBIECIDE FINALE! (Board AF) | 26:24 | November 27, 2016 |
| MINECRAFT CHRISTMAS BEGINS (Maricraft: ChristmasCraft Pt 1) | 22:01 | November 28, 2016 |
| FINAL FANTASY X (Honest Game Trailers) | 4:30 | November 29, 2016 |
| HITMAN 6 MAFIA JOB (Press Start) | 19:46 | November 30, 2016 |
December
| Video | Length | Released |
| --- | --- | --- |
| VR GOLF IS DANGEROUS! (Reality Shift) | 15:43 | December 1, 2016 |
| FLOPPY HERO DEATHMATCH (Game Bang) | 18:59 | December 2, 2016 |
| THE HULK MAKES A PRANK CALL (Smosh Games Animated) | 1:51 | December 3, 2016 |
| VEGAS ZIPLINE ACTION (Cell Outs) | 16:52 | December 3, 2016 |
| MONSTERS INVADE NEW YORK (Board AF) | 33:24 | December 4, 2016 |
| EXTREME PRESENT HUNTING! (Maricraft: ChristmasCraft Pt 2) | 25:28 | December 5, 2016 |
| DISHONORED (Honest Game Trailers) | 4:10 | December 6, 2016 |
| STAYING STEALTHY IN BATTLEFIELD 1 (Press Start) | 12:37 | December 7, 2016 |
| VIRTUAL DEATH TOUR (Reality Shift) | 11:11 | December 8, 2016 |
| DON'T PARTY WITH FRIENDS! (Game Bang) | 20:46 | December 9, 2016 |
| MARI AND FLITZ GET MARRIED (Smosh Games Animated) | 1:41 | December 10, 2016 |
| TRY NOT TO PUKE CHALLENGE (Cell Outs) | 14:09 | December 10, 2016 |
| STAR WARS CLUE (Board AF) | 33:02 | December 11, 2016 |
| CHRISTMAS LIGHT CHALLENGE (Maricraft: ChristmasCraft Pt 3) | 24:51 | December 12, 2016 |
| STAR WARS: KNIGHTS OF THE OLD REPUBLIC (Honest Game Trailers) | 4:41 | December 13, 2016 |
| STABBING LITERALLY EVERYTHING (Press Start) | 12:17 | December 14, 2016 |
| LOST IN A VIRTUAL DESERT (Reality Shift) | 9:32 | December 15, 2016 |
| WWE 2K17 LADY PARTY LIVE (Game Bang) | 29:30 | December 16, 2016 |
| NICOLAS CAGE KILLS US! (Smosh Games Animated) | 2:10 | December 17, 2016 |
| STAR WARS CAKE OFF (Cell Outs) | 14:34 | December 17, 2016 |
| CASH N GUNS SHOOT OUT (Board AF) | 32:36 | December 18, 2016 |
| KRAMPUS ATTACK (Maricraft: ChristmasCraft Ep 4) | 24:33 | December 19, 2016 |
| PLAYSTATION VR (Honest Game Trailers) | 4:18 | December 20, 2016 |
| DISHONORED 2 STEALTH FAILS (Press Start) | 13:10 | December 21, 2016 |
| VIRTUAL FRUIT DOJO (Reality Shift) | 9:03 | December 22, 2016 |
| VERY INAPPROPRIATE CHRISTMAS (Game Bang) | 17:02 | December 23, 2016 |
| ANIMATED GTS ALPHABET (Smosh Games Animated) | 2:42 | December 24, 2016 |
| HEAVY MACHINERY MISHAPS (Cell Outs) | 12:33 | December 24, 2016 |
| CHRISTMAS AGAINST HUMANITY (Board AF) | 28:58 | December 25, 2016 |
| NAUGHTY LIST BEER PONG (Maricraft: ChristmasCraft Ep 5) | 20:38 | December 26, 2016 |
| DEAD RISING 4 (Honest Game Trailers) | 4:29 | December 27, 2016 |
| SILENCE OF THE FAM (Press Start) | 18:553 | December 28, 2016 |
| ROLLER COASTER VOMIT SIMULATOR (Reality Shift) | 11:42 | December 29, 2016 |
| DEADLY TRAP REMIX (Game Bang) | 23:43 | December 30, 2016 |
| JOVEN VS LASERCORN (Smosh Games Animated) | 2:09 | December 31, 2016 |
| TRAPEZE CIRCUS FAIL (Cell Outs) | 19:43 | December 31, 2016 |
January
| Video | Length | Released |
| --- | --- | --- |
| BEST OF SMOSH GAMES 2015! (Bonus Vlogs) | 14:10 | January 5, 2016 |
| SMITE FOR YOUR RIGHT TO PARTY! (SGA Challenge) | 3:17 | January 6, 2016 |
| DEADPOOL FOR LUNCH! (Bonus Vlogs) | 9:06 | January 12, 2016 |
| NAKED LASERCORN SHOWER PRANK (Bonus Vlogs) | 8:09 | January 19, 2016 |
| Being Funny with Quiplash! (SGA Live) | 1:13:31 | January 22, 2016 |
| ATLANTA HIJINKS AT THE SMITE WORLD CHAMPIONSHIPS (Bonus Vlogs) | 6:50 | January 26, 2016 |
| QUIPLASH w/ SMOSH GAMES 2: ELECTRIC BOOGALOO (SGA Live) | 1:07:37 | January 29, 2016 |
February
| Video | Length | Released |
| --- | --- | --- |
| CO-OP SMASH BROS! (Lost Levels) | 9:50 | February 2, 2016 |
| QUIPLASH w/ SMOSH GAMES 3: QUIPLASH RISES (SGA Live) | 1:26:20 | February 5, 2016 |
| UNDERWEAR BANANA CHALLENGE (Bonus Vlogs) | 7:27 | February 9, 2016 |
| QUIPLASH w/ SMOSH GAMES 4: QUIP HARDER (SGA Live) | 1:05:29 | February 12, 2016 |
| DRUNK, STONED, OR STUPID (Bonus Vlogs) | 15:57 | February 16, 2016 |
| QUIPLASH w/ SMOSH AND THE WARP ZONE: STILL QUIPPIN (SGA Live) | 1:00:50 | February 19, 2016 |
| WIZARD WORLD PORTLAND SHENANIGANS! (Bonus Vlogs) | 16:44 | February 23, 2016 |
| QUIPLASH LIVE w/ SMOSH, THE WARP ZONE AND TIM FROM TIM'S CHANNEL! (SGA Live) | 1:02:55 | February 26, 2016 |
March
| Video | Length | Released |
| --- | --- | --- |
| INSANE JUST CAUSE 3 WINGSUIT (Bonus Vlogs) | 11:58 | March 1, 2016 |
| KILLER QUIPLASH w/ PAMELA HORTON! (SGA Live) | 1:22:07 | March 4, 2016 |
| UGLY CELEBRITY CHALLENGE (Bonus Vlogs) | 12:20 | March 8, 2016 |
| SMOSH SQUAD TAKES OVER QUIPLASH LIVE (SGA Live) | 1:14:28 | March 11, 2016 |
| BATMAN VS DELOREAN: ROCKET LEAGUE OF JUSTICE (Bonus Vlogs) | 12:31 | March 15, 2016 |
| SXSW GAMING AWARDS! (Bonus Vlogs) | 14:17 | March 22, 2016 |
| NOT SO HOSTILE SMOSH SQUAD TAKEOVER | 1:01:15 | March 25, 2016 |
| WES WROTE INDIANNA JONES?! (Bonus Vlogs) | 10:17 | March 29, 2016 |
April
| Video | Length | Released |
| --- | --- | --- |
| QUIPLASH LIVE W/ SMOSH GAMES: QUIP IT GOOD (SGA Live) | 1:05:33 | April 1, 2016 |
| SECRET UNCHARTED 4 EVENT! (Bonus Vlogs) | 8:47 | April 5, 2016 |
| QUIPLASH LIVE W/ SMOSH GAMES & STEVE ZARAGOZA (SGA Live) | 40:55 | April 8, 2016 |
| FIRST FLIGHT IN STAR FOX ZERO (Bonus Vlogs) | 6:55 | April 12, 2016 |
| QUIPLASH LIVE W/ SMOSH GAMES: THE LAST LASH (SGA Live) | 1:00:23 | April 15, 2016 |
| LOSING FRIENDS IN GEARS OF WAR 4 (Bonus Vlogs) | 9:32 | April 19, 2016 |
| MOUTH MUSIC CHALLENGE (What're Those!?) | 8:25 | April 25, 2016 |
| NO THUMBS SUSHI CHALLENGE (Bonus Vlogs) | 10:39 | April 27, 2016 |
May
| Video | Length | Released |
| --- | --- | --- |
| WORST SUPERHEROES EVER (What're Those!?) | 9:52 | May 2, 2016 |
| THE FLASH MOD FOR GTA 5 (Bonus Vlogs) | 12:16 | May 4, 2016 |
| QUIPLASH LIVE W/ THE SMOSH SQUAD (SGA Live) | 1:03:46 | May 6, 2016 |
| ELECTRIC BEAUTY TORTURE! (What're Those!?) | 10:28 | May 9, 2016 |
| SMOSH SQUAD PHOTOSHOP REVENGE (Bonus Vlogs) | 10:22 | May 11, 2016 |
| WEIRDEST INSTRUMENTS EVER (What're Those!?) | 12:13 | May 16, 2016 |
| MOBSCENITY MIXUPS (Bonus Vlogs) | 15:02 | May 18, 2016 |
| QUIPLASH LIVE W/ THE SMOSH SQUAD - PLAY LIVE WITH US! (SGA Live) | 1:02:46 | May 20, 2016 |
| FITNESS PRODUCT FAILS (What're Those!?) | 12:01 | May 23, 2016 |
| FIRST FIGHT IN LASTFIGHT (Bonus Vlogs) | 13:32 | May 25, 2016 |
| CRAZY ASIAN BEAUTY PRODUCTS (What're Those!?) | 12:08 | May 30, 2016 |
June
| Video | Length | Released |
| --- | --- | --- |
| HEARTHSTONE 320 PACK OPENING & DECK BUILDS (Bonus Vlogs) | 9:42 | June 1, 2016 |
| ONE NIGHT ULTIMATE WEREWOLF LIVE W/ SMOSH SQUAD (SGA Live) | 57:14 | June 3, 2016 |
| WEIRD FOOD GADGETS (What're Those!?) | 12:41 | June 6, 2016 |
| MUSICAL HEARTHSTONE! (Bonus Vlogs) | 16:57 | June 8, 2016 |
| CARDS AGAINST HUMANITY LIVE W/ SMOSH GAMES (SGA Live) | 55:46 | June 10, 2016 |
| MARVEL TOY MADNESS (What're Those!?) | 14:33 | June 13, 2016 |
| WE THROW OUR POOP (Bonus Vlogs) | 10:26 | June 15, 2016 |
| RED FLAGS LIVE W/ XAVIER WOODS & SMOSH GAMES (SGA Live) | 52:22 | June 17, 2016 |
| BATMAN V SUPERMAN SHOWDOWN (What're Those!?) | 15:27 | June 20, 2016 |
| ELECTRIFYING INTERVIEW WITH EGORAPTER (Bonus Vlogs) | 6:45 | June 22, 2016 |
| SHAYNE VS DARK SOULS III - BOSS FIGHT OF THE WEEK (Lost Levels) | 13:26 | June 24, 2016 |
| STRANGE JAPANESE GADGETS (What're Those!?) | 15:59 | June 27, 2016 |
| KINKY GAMES AT E3 (Bonus Vlogs) | 9:01 | June 29, 2016 |
July
| Video | Length | Released |
| --- | --- | --- |
| CRAZY OVERWATCH CHALLENGES - BACKSEAT GAMING (Lost Levels) | 14:22 | July 1, 2016 |
| ULTIMATE WEREWOLF: DAYBREAK LIVE W/ SMOSH GAMES (SGA Live) | 1:14:11 | July 1, 2016 |
| KITCHEN PRODUCT NIGHTMARES (What're Those!?) | 13:24 | July 4, 2016 |
| ELECTRIC ZOMBIE FIGHTS AT E3 (Bonus Vlogs) | 7:16 | July 6, 2016 |
| TOP 5 REASONS NEW GAME SUCK (Lost Levels) | 7:20 | July 8, 2016 |
| DRAWFUL 2 LIVE W/ THE SMOSH SQUAD (SGA Live) | 1:04:20 | July 8, 2016 |
| ESSENTIAL STAR WARS ITEMS (What're Those!?) | 14:15 | July 11, 2016 |
| CHRISTMAS IN JULY (Bonus Vlogs) | 14:31 | July 13, 2016 |
| YOUTUBER'S LIFE - DOPE! OR NOPE (Lost Levels) | 15:13 | July 15, 2016 |
| DRAWFUL 2: WE SUCK AT ART LIVE W/ SMOSH GAMES (SGA Live) | 1:06:55 | July 15, 2016 |
| AWESOME ROBOT TOYS (What're Those!?) | 12:40 | July 18, 2016 |
| PARKOUR OSTRICH RACES (Bonus Vlogs) | 5:14 | July 20, 2016 |
| SUPER SMASH BROS BATTLE - BOSS FIGHT OF THE WEEK (Lost Levels) | 14:08 | July 22, 2016 |
| BEST STAR TREK COLLECTIBLES (What're Those!?) | 12:18 | July 25, 2016 |
| EPIC DRAMATIC READING (Bonus Vlogs) | 14:14 | July 27, 2016 |
| FALLOUT 4 DOMINION - BACKSEAT GAMING (Lost Levels) | 22:45 | July 29, 2016 |
| DRUNK STONED OR STUPID LIVE W/ SMOSH GAMES & THE WARP ZONE (SGA Live) | 58:35 | July 29, 2016 |
August
| Video | Length | Released |
| --- | --- | --- |
| PRETTY PRETTY PRINCESSES (What're Those!?) | 14:22 | August 1, 2016 |
| THE NEWLYWED GAME (Bonus Vlogs) | 19:30 | August 3, 2016 |
| TOP 5 WORST CELEBRITY GAMES (Lost Levels) | 6:18 | August 5, 2016 |
| DISTURBED FRIENDS W/ SMOSH GAMES LIVE (SGA Live) | 55:18 | August 5, 2016 |
| CREEPY PARENTING PRODUCTS (What're Those!?) | 14:59 | August 8, 2016 |
| POKEMON SPEED DRAWING! (Bonus Vlogs) | 16:39 | August 10, 2016 |
| UNCHARTED 4 - DOPE! OR NOPE (Lost Levels) | 20:44 | August 12, 2016 |
| SPYFALL W/ SMOSH GAMES LIVE! (SGA Live) | 54:32 | August 12, 2016 |
| BIZZARE SEX TOYS (What're Those!?) | 12:06 | August 15, 2016 |
| MOVIE QUOTE ACCENT CHALLENGE (Bonus Vlogs) | 16:09 | August 17, 2016 |
| MARHINKI IS DEAD BY DAYLIGHT - BACKSEAT GAMING (Lost Levels) | 14:13 | August 19, 2016 |
| WITS & WAGERS W/ SMOSH GAMES LIVE! (SGA Live) | 57:41 | August 19, 2016 |
| WEIRD ANIME PRODUCTS (What're Those!?) | 12:39 | August 22, 2016 |
| SPEED DRAWING EACH OTHER (Bonus Vlogs) | 15:44 | August 24, 2016 |
| A BOY AND HIS BLOB - DOPE! OR NOPE (Lost Levels) | 12:10 | August 26, 2016 |
| GROSS FOOD FEAST (What're Those!?) | 18:33 | August 29, 2016 |
September
| Video | Length | Released |
| --- | --- | --- |
| ALL RANDOM SMASH BROS (Lost Levels) | 10:22 | September 2, 2016 |
| HARRY POTTER IN REAL LIFE (What're Those!?) | 12:14 | September 5, 2016 |
| FAN MAIL OPENING! (Bonus) | 18:55 | September 7, 2016 |
| TURING TEST FAIL - BACKSEAT GAMING (Lost Levels) | 16:39 | September 9, 2016 |
| DISAPPOINTING GAME OF THRONES ITEMS (What're Those!?) | 12:03 | September 12, 2016 |
| HIDDEN POKEMON GAME? - TOP 5 FAN MADE GAMES (Lost Levels) | 4:24 | September 16, 2016 |
| POKEMON SEX TOYS (What're Those!?) | 13:27 | September 19, 2016 |
| CREEPY CLOWN KILLERS - DOPE! OR NOPE (Lost Levels) | 16:56 | September 23, 2016 |
| GETTING OUR ROCKS OFF (What're Those!?) | 9:13 | September 26, 2016 |
| KILLER INSTINCT FAIL - BOSS FIGHT (Lost Levels) | 9:45 | September 30, 2016 |
October
| Video | Length | Released |
| --- | --- | --- |
| BALL BUSTING WHEEL TOYS (What're Those!?) | 16:20 | October 3, 2016 |
| RECORE ROBODOG APOCALYPSE - DOPE! OR NOPE (Lost Levels) | 14:25 | October 7, 2016 |
| WE DRINK PEE (What're Those!?) | 21:51 | October 10, 2016 |
| GRAND THEFT SMOSH FUNNY MOMENTS 3 (Lost Levels) | 12:24 | October 14, 2016 |
| 90s PRINCESS TOYS (What're Those!?) | 12:49 | October 17, 2016 |
| LASER BLAST CHAOS - FRIENDLY FIRE (Lost Levels) | 13:20 | October 21, 2016 |
| SEXY HALLOWEEN TOYS (What're Those!?) | 12:29 | October 24, 2016 |
| HALLOWEEN HORROR NIGHTS (Bonus) | 8:30 | October 25, 2016 |
| KILLED BY KRAMPUS (Bonus) | 5:20 | October 26, 2016 |
| HALLOWEEN HORROR NIGHTS FINALE (Bonus) | 7:57 | October 27, 2016 |
| GEARS OF WAR 4 HORDE MODE - FRIENDLY FIRE (Lost Levels) | 16:55 | October 28, 2016 |
| EATING ZOMBIE BRAINS (What're Those!?) | 13:24 | October 31, 2016 |
November
December